NEW YEAR, NEW you, right?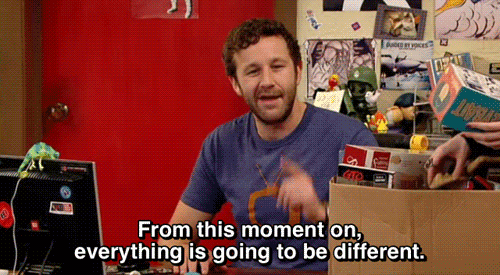 WRONG!
More exercise, less beige food, more family time, less booze, more charitable works, less binge-watching Downton Abbey under a duvet on the couch… these are just a sample of the resolutions that some of you have no doubt pledged to keep in 2014.
You can't do them all at once though, and you certainly can't do them all today, aka The Worst Monday Of The Year.
Sure haven't you done enough by just getting out of bed, you heroes?
Here are some of the little lies you've probably already told yourself today…
1. "I'm going to bed at 8.45pm tonight"
You no doubt spent most of last night thrashing around, plagued by nightmares of showing up at the bus stop in the nip.
Breaking the Christmas habit of staying up until 4am eating Toffifee isn't going to be as easy as you think.
Tumblr Tumblr
2. "I'm doing a Big Shop this evening"
There's a packet of leftover Christmas mini quiches and samosas in the freezer with your name on it. Tesco can wait.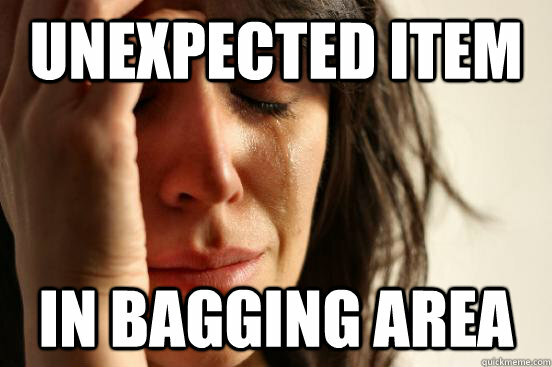 3. "I'm definitely going to eat all the fruit and vegetables that I buy during the Big Shop. I'm definitely not going to let them go mouldy in that little drawer in the fridge"
Sure you are pet. Sure you are.
Imgur Imgur
4. "I'm not buying any lunches this week. Sure I have all this lovely soup"
If you've already done the big shop and bought all the vegetables, chances are you've already boiled them all to within an inch of their lives to make a delicious*, nutritious soup that will last the whole week.
You'll crack by Wednesday and buy a chicken fillet roll. It's ok, you're only human.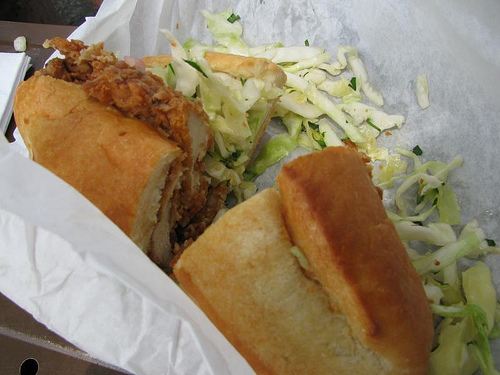 stevendamron stevendamron
*tastes and smells like old, old cabbage
5. "It doesn't count if I eat it standing up"
It does. Broken biscuits and cereal eaten straight from the box also counts.

Thefrisky Thefrisky
6. "This new running app on my phone is going to change my life"
You actually have to get off the couch for it to count.
Shutterstock.com Shutterstock.com
7. "I'm taking down the Christmas tree this evening"
No you're not. Close the curtains, turn on the fairy lights and choke down the last of the crap Double Centres. Just one more day of Christmas. Just one more.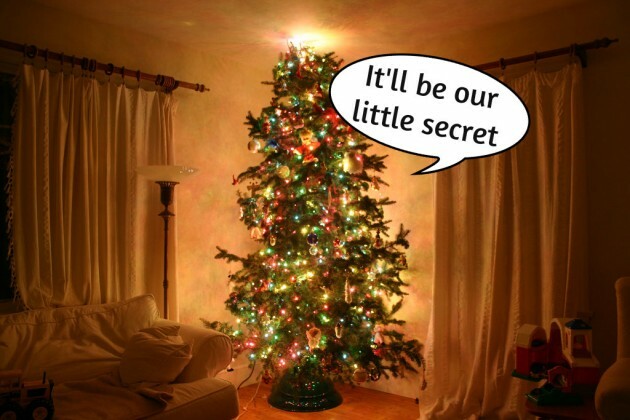 Flickr Flickr
8. "No more looking at my phone in bed"
We'll remind you of this one later, when you're browsing Twitter at 1.13am.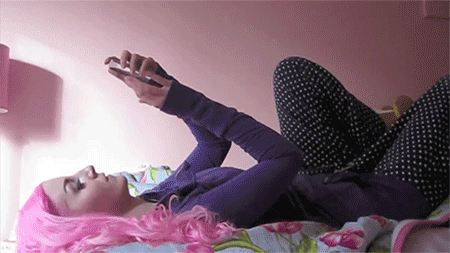 9. "Just one more episode"
You more than likely told this lie at 1.30am this morning, before allowing Netflix to deliciously transition into your 7th hour of The Killing.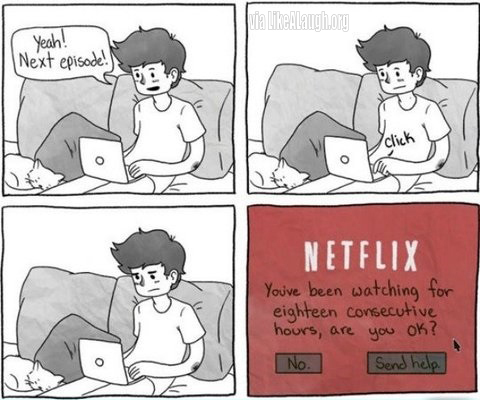 Whicdn Whicdn