EVER SINCE THE demise of Jennifer Aniston and Brad Pitt's marriage in 2004, the former Friends star has been the poster girl for the 'scorned woman' narrative.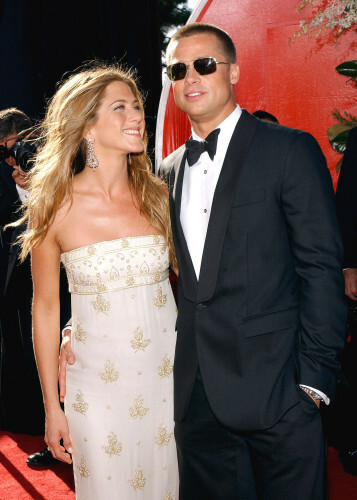 Hahn Lionel / ABACA Hahn Lionel / ABACA / ABACA
If media outlets weren't speculating on her 'childless' status, they were suggesting she organised an LA-wide conga line following the news of Brad Pitt and Angelina Jolie's divorce back in 2016.
And at this stage, she no longer finds the dialogue surrounding her particularly hurtful, but instead focusses on the absurdity of the media's obsession with her personal life.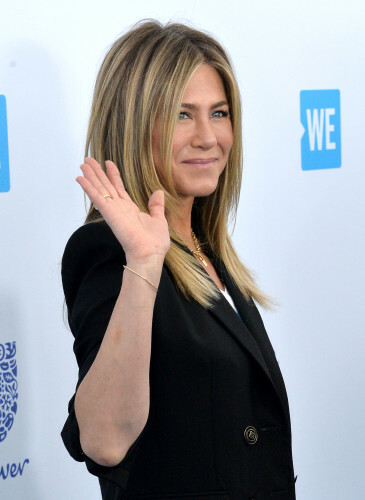 UPI / PA Images UPI / PA Images / PA Images
While speaking to InStyle, the 49-year-old actress highlights the disparity which exists in the media's portrayal of celebrity break-ups.
When a couple breaks up in Hollywood, it's the woman who is scorned. The woman is left sad and alone. She's the failure. F that. When was the last time you read about a divorced, childless man referred to as a spinster?
Commenting on the fact that casual headlines have done much to help create the public's impression of her, Jennifer is relatively pragmatic.
It's pretty crazy. The misconceptions are "Jen can't keep a man," and "Jen refuses to have a baby because she's selfish and committed to her career." First, with all due respect, I'm not heartbroken. And second, those are reckless assumptions.
"For the most part I can sit back and laugh at the ridiculous headlines because they have gotten more and more absurd," she added.
PA PA
However, she does take exception to the pressure placed on women to adhere to traditional domestic ideals, whether or not they're in the public eye.
Hinting that the 'childless' digs have, at times, taken their toll on her, Jennifer continued:
No one knows what's going on behind closed doors. No one considers how sensitive that might be for my partner and me. They don't know what I've been through medically or emotionally.
There is a pressure on women to be mothers, and if they are not, then they're deemed damaged goods. Maybe my purpose on this planet isn't to procreate. Maybe I have other things I'm supposed to do?
Given the current climate in Hollywood, it's no surprise Jennifer was asked whether she was ever subjected to sexual harassment over the course of her career in the entertainment industry.
SIPA USA / PA Images SIPA USA / PA Images / PA Images
While Jennifer admitted that she didn't escape it entirely, she was fortunate enough not to have been exploited by anyone in a 'position of power'.
Interestingly, Jennifer stated that the worst treatment she has received during her time in the spotlight was at the hands of other women.
I've definitely had some sloppy moves made on me by other actors, and I handled it by walking away. I've never had anyone in a position of power make me feel uncomfortable and leverage that over me. In my personal experience I've been treated worse verbally and energetically by some women in this industry.
DailyEdge is on Instagram!