SERENA WILLIAMS, QUEEN of Wimbledon, snatched her sixth title yesterday, and word the trophy around like a hat.
https://vine.co/v/ev5DVmqMQrr
Harry Potter author and Twitter force, JK Rowling, was behind her all the way.
If there is one thing we've learned from Twitter, it's that JK is not to be messed with.
We should have told Rob, really. He went and said this: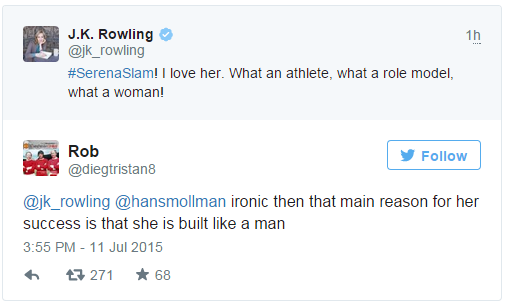 As expected, she didn't let us down the the comeback.
A+