CONSIDER YOURSELF AN excellent boner? Have two years experience in boning?
A new and exciting vacancy was posted today on the Department of Social Protection's Jobseekers portal.
Flickr / Ludovic Bertron Flickr / Ludovic Bertron / Ludovic Bertron
It concerns a busy meat factory in the Dublin 15 area, which has an opening for an experienced 'boner'.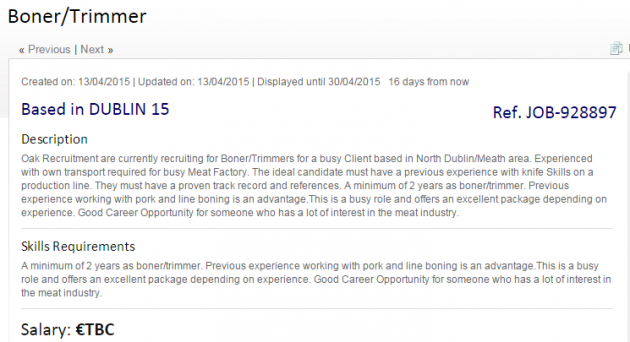 Candidates should note that an "excellent package" will be offered based on experience, and successful applicants should be able to tick all of these boxes:
"A minimum of two years as a boner";
"Previous experience working with pork";
"A lot of interest in the meat industry".
That all sounds spectacularly above board. Good luck, all you qualified boners.
H/T @unakavanagh