MAISIE WILLIAMS AKA Arya Stark from Game of Thrones appeared on the Late Late Show last night to promote her new Irish movie, Gold.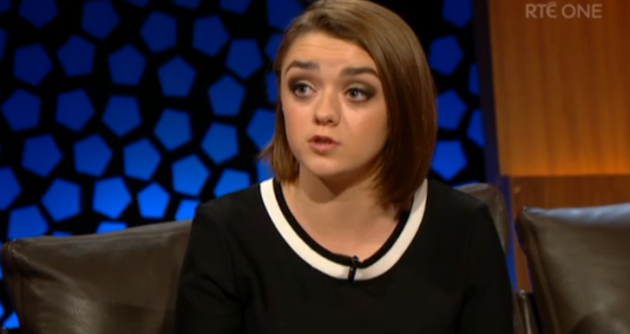 What started off as a pleasant interview turned into something a little more, sinister…
Williams, after calling Game of Thrones fans 'intense', was faced with a rake of them sitting in the audience right in front of her.
But what about THIS GUY, 16-year-old Cormac, whose friends reckon is the spit of King Joffrey.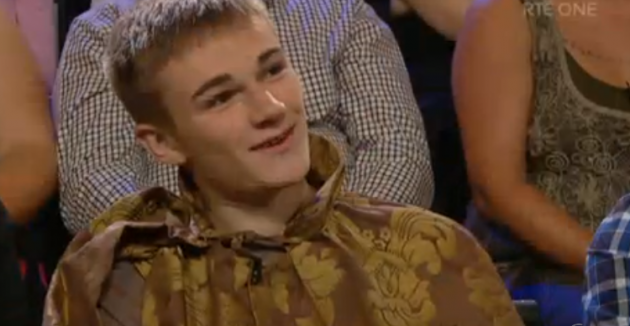 He's wearing his mam's curtains.
His MAM'S CURTAINS.
And the boots?
"Thanks, Penneys".
Cormac told Ryan:
My friends are always making fun of me for looking like Joffrey, so I said yknow what, I'm going to do Joffrey.
So. How does he do with girls?
It's kinda hard in this get up.