EVERY WEEKDAY MORNING, DailyEdge.ie rounds up the best of the day's celebrity dirt – from the top to the very bottom.
Justin Bieber apparently cried his eyes out after his court appearance yesterday, but then headed straight to a boozey situation from jail. (Daily Mail)
According to a source, he may have looked delighted with himself in his mug shot, but it all became too much him eventually and the tears began to flow.
Justin was released yesterday afternoon, and was photographed directly afterwards 'surrounded by bottles' by CBS News 4 Miami.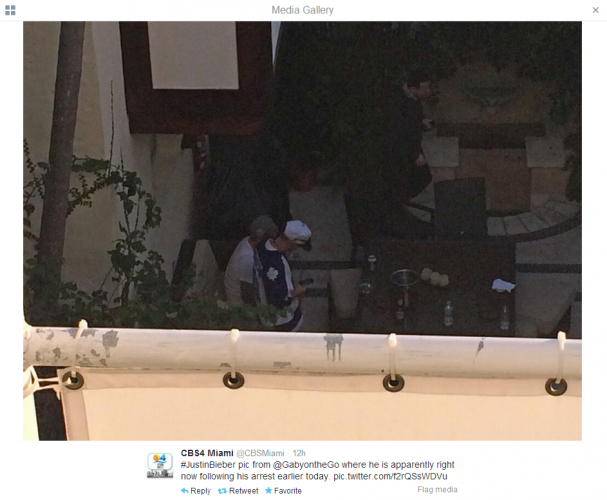 His manager Scooter Braun sent a couple of cryptic tweets following yesterday's events, saying he would 'act in the manner of someone who truly cares'.
Seth Rogen was less sympathetic.

Zach Braff took over his best mate and Scrubs castmate Donald Faison's Reddit AMA yesterday. (Buzzfeed)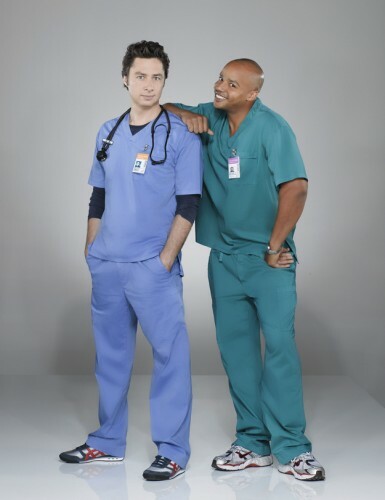 ABC ABC
Donald was there, ready to answer people's questions, but as it turned out, most of them came from Zach.
Questions like this:


You can read the whole thing here.
Zac Efron was asked a really stupid question by a Fox News reporter on the red carpet this week at a screening of his latest film That Awkward Moment. (Buzzfeed)
His reaction was perfect.  Just perfect. (Skip to 1:23 for the money shot.)
foxnewstest
TEAM ZAC.
And the rest of the day's celebrity dirt:
Angela Lansbury is bloody delighted that the new Murder She Wrote has been scrapped. (Dlisted)
Harry Styles has invited Mark Wahlberg to a 1D gig despite Mark saying he wanted to punch him in the face. (Oh No They Didn't)
Britney Spears' Las Vegas show is selling like hotcakes! In your face, haters! (Oh No They Didn't)
Kanye West got just a little sick of the Kardashians over Christmas. (Daily Mail)
Lorde has talked about becoming friends with Taylor Swift after slaffing her off. (Mirror)