Frederick M. Brown Frederick M. Brown
KATY PERRY'S BEHAVIOUR on American Idol has been getting plenty of attention. It started off as a bit of fun, with her frog impression…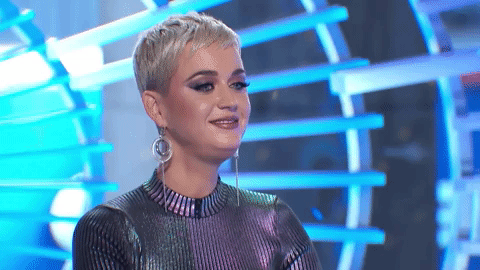 And then there was 'wig'. Let's not even talk about wig.
In the latest clip from American Idol auditions, Katy Perry met a 19-year-old guy and learned that he had never kissed a girl before.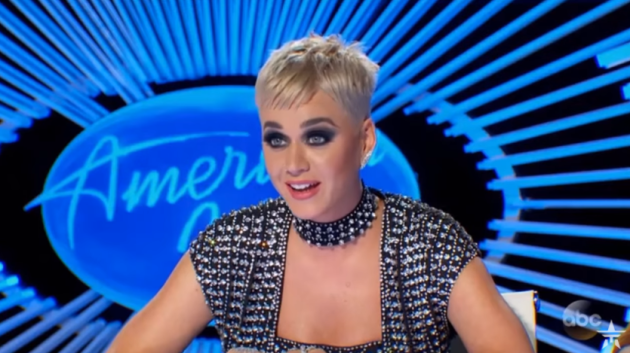 ABC ABC
Benjamin Glaze told the 33-year-old singer that he had never been in a relationship and as a result, had never kissed a girl before. She immediately stood up and said "Really? C'mere."
Katy's fellow judges Lionel Richie and Luke Bryan also encouraged Benjamin to approach Katy. Benjamin was a little apprehensive, but agreed to kiss Katy Perry on the cheek. She wasn't satisfied with that kiss because it "didn't even make the smush sound", and he agreed to kiss her once more.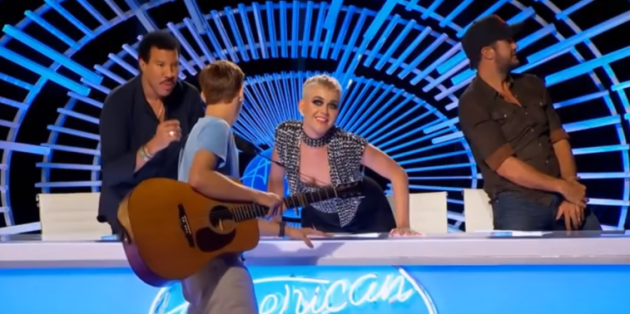 ABC ABC
This time, Katy quickly turned her cheek and surprised Benjamin with a kiss on the lips. He really wasn't expecting it and laughed in disbelief as he said "Katy! You didn't!"
Sure, plenty of people would be happy to kiss Katy Perry. But Benjamin wasn't. He has since spoken to the New York Times about the incident:
Would I have done it if she said, 'Would you kiss me?' No, I would have said no. I know a lot of guys would be like, 'Heck Yeah!' But for me, I was raised in a conservative family and I was uncomfortable immediately.
Talent Recap / YouTube
Benjamin said that the he had to go home and talk about the kiss with his friends:
They agreed with me that it really didn't count [as a first kiss]. It was lip contact versus a romantic situation with someone you care about.
Whatever you think of Katy Perry, it's really not cool for a 33-year-old celebrity to trick a teenager at an audition into kissing them, even if it's just a little peck on the lips. Clearly, Benjamin felt a little bit violated and uncomfortable about the whole thing.
Katy Perry and ABC did not respond to requests for comments after the NY Times got in touch with them, but an apology really wouldn't go amiss in the current climate.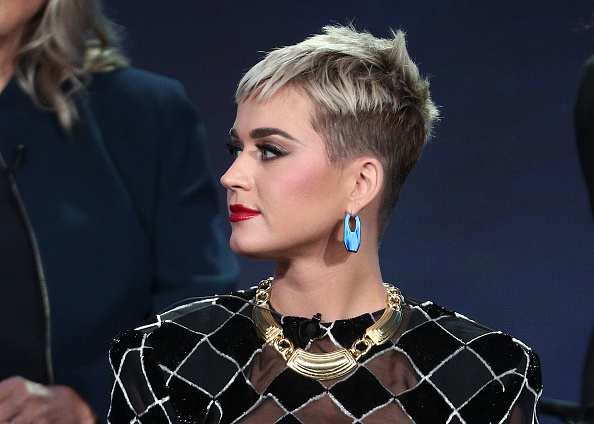 Frederick M. Brown Frederick M. Brown
If a 33-year-old male judge had tricked a teenage girl at an audition into kissing him on the lips, people would be significantly more upset. It sets a very bad precedent if we label guys in Benjamin's position as "lucky", when things like this happen to them, especially when he has spoken out and said that he was uncomfortable about the situation.
We might not all be able to relate to Benjamin's feelings about wanting his first kiss to be "important" or "special", considering the fact that most people in Ireland had their first kiss down a lane, or at teen disco when they were about 12-years-old with Maniac 2000 blaring in the background.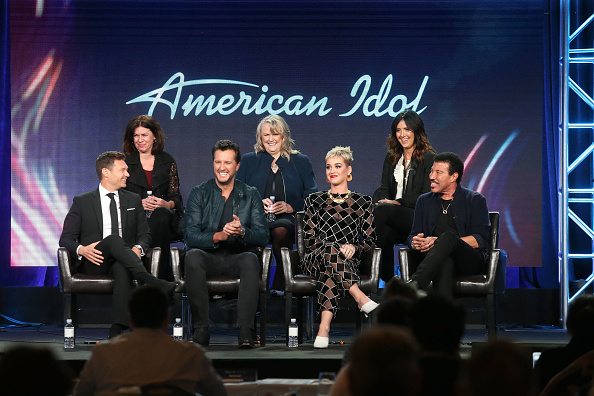 Frederick M. Brown Frederick M. Brown
However, we can understand that he was put in a position in this audition where he may have felt pressured into agreeing to kiss Katy Perry on the cheek. After all, he's a teenager, auditioning on a talent show in front of three celebrity judges, while being filmed by a full camera crew. Glaze knew that his performance could be aired across the entire United States and across the rest of the world.
He hardly wanted to look like a dryshite in front of the people watching at home, much less the people who were about to judge his performance. Katy Perry should have taken a second to consider this, before pulling this weird "joke" on him.
DailyEdge is on Instagram!