HIS LOVE/HATE CAMEO was nothing short of controversial and this weekend Keith Duffy was at it again as he made his diving debut on ITV's Splash.
The Boyzone star turned Coronation Street heartthrob (Sure how could we forget good oul Ciaran McCarthy?) stripped down to his smalls in order to take to the water under the guidance of Olympian Tom Daley and the world just couldn't help but notice his lucky shamrocks.
Despite seeming a little out of his depth in his training video, Duffy took to the diving like a duck to water.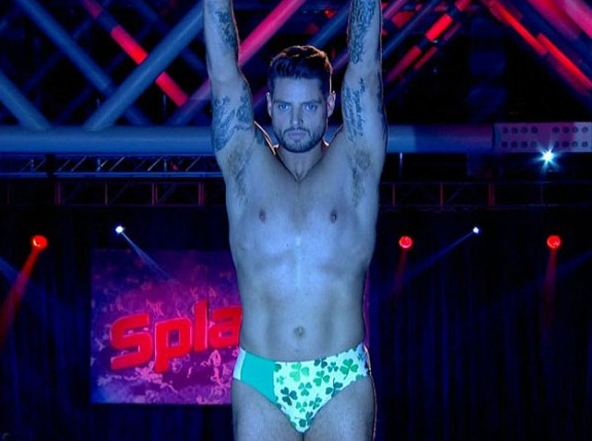 ITV ITV
The Dubliner completed a relatively difficult backwards dive involving a tuck from the 7.5 meter board that brought the audience (including Boyzone pal Shane Lynch) and his fellow contestants to their feet.
The judges were also rather impressed with his efforts, commenting on the vast improvement he'd made and reassuring the star that he'd definitely done enough to impress his kids. "I missed my appointment at the opticians so I thought that was a bit of lawn", Jo Brand added, bringing the focus back to his swimwear.
The panel sent Duffy straight to the top of the leader board and when the public votes were tallied he sailed straight through to the Semi Finals.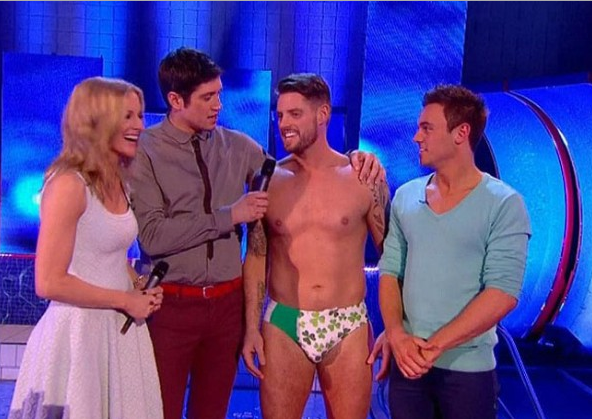 ITV ITV
"The dive was average but the budgie smugglers got me through" Duffy said. And judging by the response to them on Twitter we'd easily believe it.


Keith's now taking suggestions as regards his Semi Final swimwear via Twitter.