HOLD ON TO your arteries.
In the grand tradition of its Double Down burger (that's a burger with two hunks of fried chicken instead of a bun) KFC has released the limited edition Double Down Dog.
Not a yoga position, but a hot dog wrapped in fried chicken.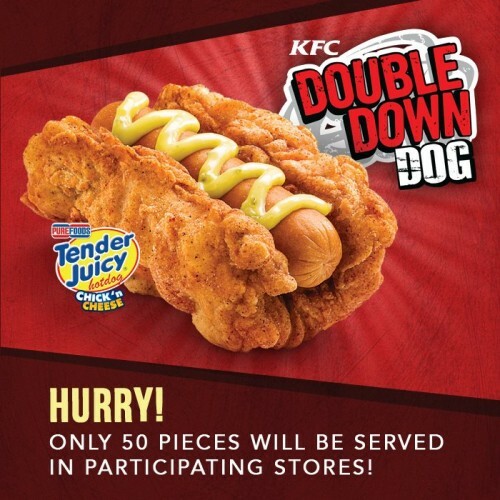 WhenInManila WhenInManila
It looks almost edible in that promotional photo above, but check out this real-life photo that's doing the rounds on Twitter:
Oh.
Fortunately, this delicacy is only available in the Philippines at the moment. Let it stay there.
H/T Jezebel