AS EVERY PARENT knows, bringing your kids to the supermarket can be a trying time. Even worse when they spot some more, erm, personal products.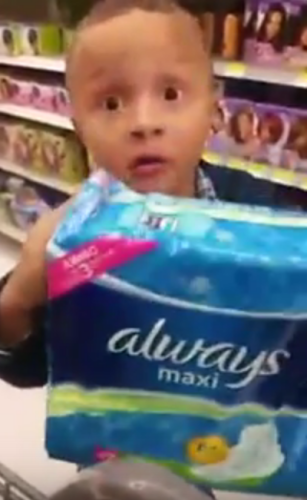 YouTube YouTube
While out shopping with his mam, this little lad grabbed a big packet of Always and earnestly asked:
Do you use these for your butt? *waves maxi pads* DO YOU USE THESE FOR YOUR BUTT?
His mam then tries to deny ever having a period, to little success.
Social Splash / YouTube
The kid's mam posted the video to Facebook, where the little terror promptly went viral. Aw. He was only trying to help. Kind of.