EVERY WEEKDAY MORNING, DailyEdge.ie rounds up the best of the day's celebrity dirt – from the top to the very bottom.
We've always known that Kim and Kanye thought of themselves as royalty, but now they're taking it to the next level. (Us Magazine)
Kim recently said on Ellen that they were planning on having their wedding somewhere outside of the US, and now it appears they want to do it in the French palace of Versailles.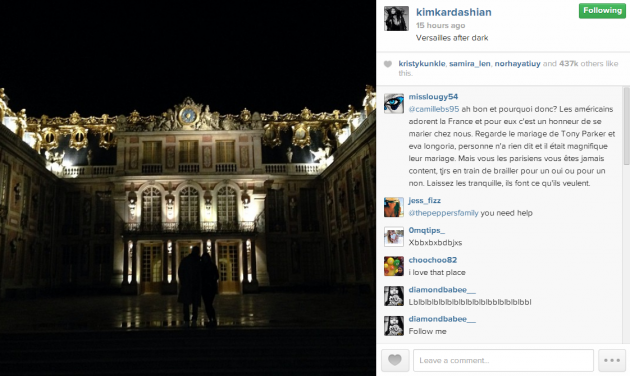 Instagram Instagram
Kim posted a photograph of the couple standing outside the palace, and a source told Us Weekly they were checking it out for their wedding.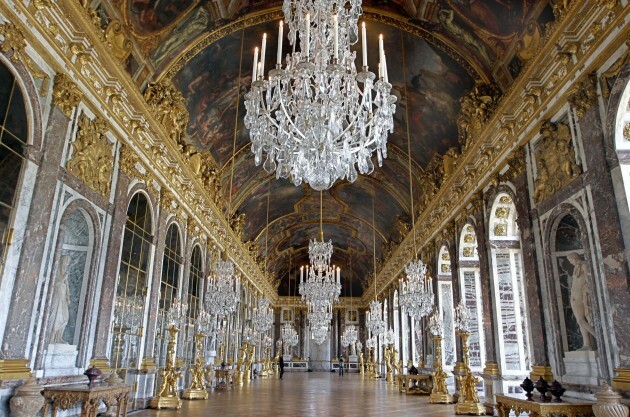 AP / Press Association Images The Hall of Mirrors, one of the most famous rooms in the palace. AP / Press Association Images / Press Association Images
The palace of Versailles is outside Paris and famous for being a love letter to excess, so it seems like it might be just the right place for Kim and Kanye's big day!
Apparently they're working without a budget.  CAN YOU IMAGINE?
Madonna is sorry if people were offended by her use of the 'n' word. (E!)
The singer was clearly showing off how hip and cool she is when she posted a photograph of her son Rocco Ritchie boxing over the weekend, with the caption 'No one messes with Dirty Soap! Mama said knock you out! #disn***a'.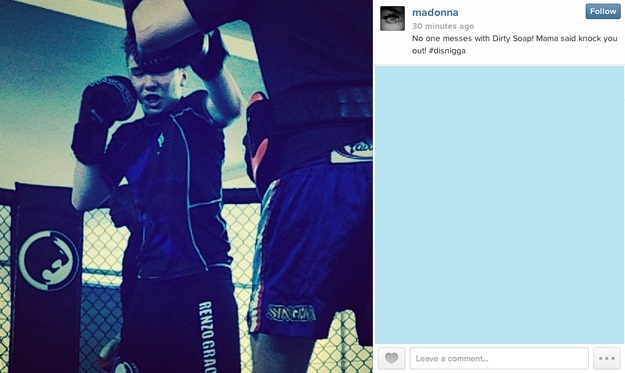 Instagram Instagram
She then deleted the post, and reposted the photograph with a new caption: 'Ok let me start this again. #get off of my d–k haters!'
The post was then deleted entirely, with Madonna subsequently releasing a statement apologising if she offended anyone.
I am sorry if I offended anyone with my use of the N-word on Instagram. It was not meant as a racial slur…I am not a racist.There's no way to defend the use of the word. It was all about intention…It was used as a term of endearment toward my son who is white.  I appreciate that it's a provocative word and I apologize if it gave people the wrong impression. Forgive me.
OH MADONNA, YOU SILLY BILLY.  She should know better, in fairness.
Liam Payne has annoyed a load of people and ranted about his hardship on Twitter. (Daily Mail)
Out of nowhere, the One Direction singer tweeted a message of support for Phil Robertson, who features in American reality show Duck Dynasty.  Robertson has been at the centre of controversy of late due to extremely homophobic comments, which include likening homosexuality to bestiality.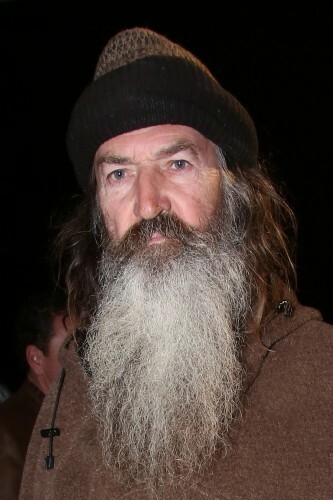 AFF / EMPICS Entertainment Phil Roberston of Duck Dynasty. AFF / EMPICS Entertainment / EMPICS Entertainment
The now-deleted tweet read 'huge love to you/your family huge respect for your business prosperities and the family values you still all behold. big fan'.
Needless to say, people were unimpressed, and now poor Liam is really annoyed that all the mean journalists are making him look bad.  He ranted about it on Twitter over the weekend: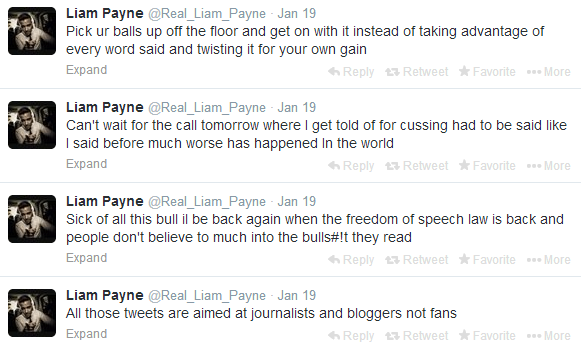 Clearly it's hard for the guys, but come on Liam, you can't congratulate a homophobe on his family values and not expect people to react!
And the rest of the day's celebrity dirt…
Cate Blanchett made a filthy hand gesture with her Screen Actor's Guild award at the weekend. (Buzzfeed)
Beyoncé sang at Michelle Obama's birthday party. (Us Magazine)
Kanye needed 'God, sex and alcohol' to get over the Taylor Swift incident. (Daily Mail)
The Tyra Banks/Lindsay Lohan movie Life Size is getting a sequel! (Buzzfeed)
Harry Styles is on holidays with Alexa Chung, and he has two new crap tattoos. (Daily Mail)
Here's what happened at Kate Moss' birthday. (Daily Mail)