IF THERE'S ONE man you don't want to mess with it's Liam Neeson and Barack Obama* knows that all too well.
That's why he called in our own 'Big Fella' to deal with Vladimir Putin on last night's Saturday Night Live.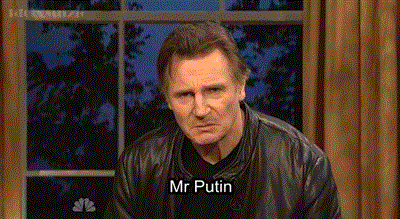 Neeson goes on to tell the Russian president that he won't let a little thing like a lack of experience in the field of international diplomacy stop him from taking care of business.
And what are those skills exactly?
I'm an actor. In Hollywood. With a LOT of connections.
We're just NOT able.
Watch the sketch in full right here.
(H/T Daily Picks and Flicks)