WHILE APPEARING ON Australian television in recent days, Lily Allen expressed her concerns regarding the impact social media has on women's sense of self-worth.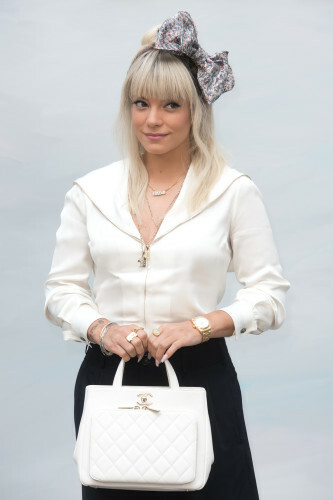 Wyters Alban / ABACA Wyters Alban / ABACA / ABACA
After acknowledging that a dialogue has developed around women's issues, the mother-of-two then argued that social media has the potential to invalidate the narrative, given the platform's focus on the aesthetic.
A lot of progress has been made with women's issues. I feel like with the rise of Instagram and social media, a lot of that is undoing that work, if I'm honest.
The singer, whose tracks often touch on the subject of validation through materialism and aesthetics, fears the emphasis young women place on their social media engagement counteracts the messages being sent through various feminist movements.
Marechal Aurore / ABACA Marechal Aurore / ABACA / ABACA
"I'm talking more about women thinking that their value is in the way that they look and that is it," she said.
Expanding on the point, she continued:
That's what Instagram tells young women – is that they need to be thin and they need to wear lots of make up and know their angles and that's what gives them their spike in engagement which gives them their worth.
Lily's remarks were met with cynicism from social media users.
Lily Allen is undoing the progress of social media

— Biscuit_Hands_dot_com (@HandsDot) September 4, 2018
Is that why she uses it so much?

— Gavin Hindley (@GavinHindley) September 4, 2018
I think she is doing a great job at that herself!

— Adam Booth (@Fatty9099) September 4, 2018
Lily recently revealed that she used the services of female escorts following a threat that it would be leaked prior to the release of her autobiography.
DailyEdge is on Instagram!