EVERY WEEKDAY MORNING, DailyEdge.ie rounds up the best of the day's celebrity dirt – from the top to the very bottom.
#MASSIVE BIG HANDBAGS: Azealia Banks may have had one of the biggest songs of last year, but she's making enemies left, right and centre.
Last night Lily Cooper (the artist formerly known as Lily Allen) became the latest to join their ranks.
It began when someone sent this tweet, sent jokingly by Lily, to Azealia:
Inexplicably, Azealia then attacked her and her husband who is not in field of entertainment: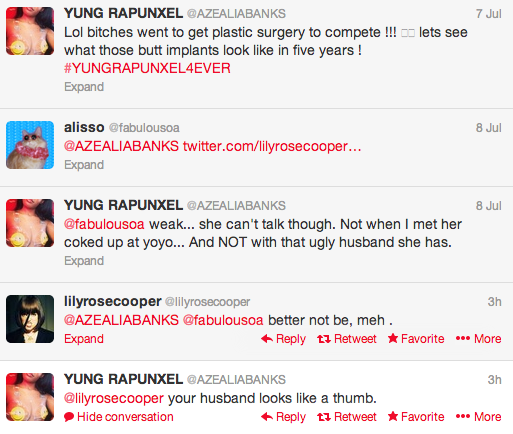 Lily didn't take it lying down, responding with: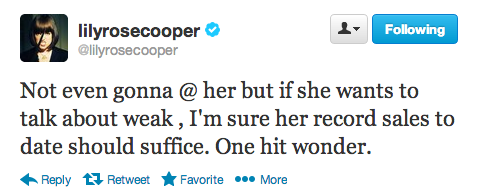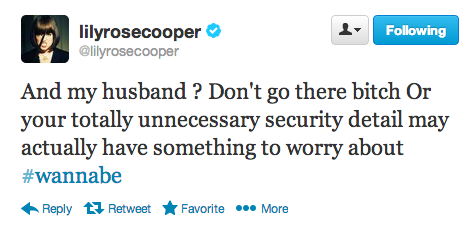 And brilliantly:

Azealia's response was again, vicious: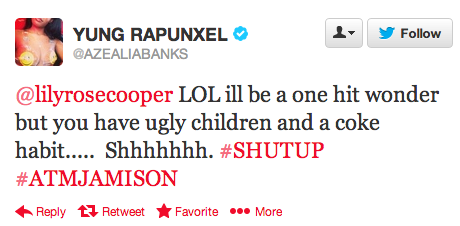 And Lily tied things off neatly with this (Amanda is Azealia's middle name):

But couldn't resist retweeting the following message:
Well.  That escalated quickly!
#STAR'S TREK:  Zachary Quinto appeared at the Galway Film Fleadh yesterday, where he gave an actor's masterclass.
You probably know him for his portrayal of Spock in the latest editions of Star Trek, but he'd actually lived and worked in Galway city for a while some years back.
Sure he was only delighted to return, Instagramming 'himself is filled with joy to be back'!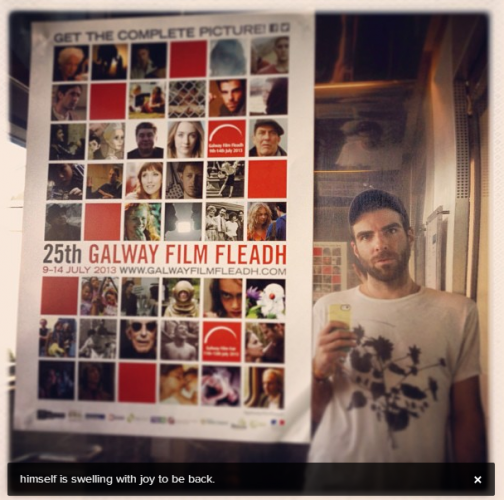 Ah tis himself, and he only gone a few year! Instagram/ZacharyQuinto
He also Instagrammed a short video of his 'walk to work' which features scenes of fabled college hangout Java's, Galway's cathedral, local musicians, and a dog made of sand.  All familiar scenes for anyone who has spent some time in that lovely city.
Welcome back, Zach!
#GIVE IT A LASH JACK: Poor Jack Gleeson gets an awful time of it.
The 21-year-old Irish man plays King Joffrey in Game of Thrones, one of the most hated characters on television.
As a result, when he is going about his normal business in Dublin, he is on the receiving end of lots of dirty looks and the like.
This kind of thing:
What do you do to combat that?  Get a video of you cuddling a puppy online STAT!
In a video on Vine, Jack looks absolutely delighted by a puppy named Debby.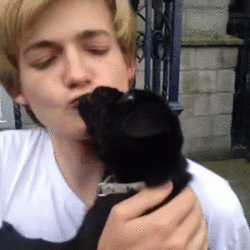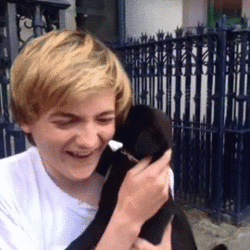 Gifs by puffin-muffin via Buzzfeed
Sure he can't be evil at'all.
And the rest of the day's celebrity dirt…