ON THE 20TH of September, Lily Allen plans to release her autobiography 'My Thoughts Exactly'. 
Earlier this year, she returned to music with her new album 'No Shame' and made it very clear to the world that she was not going to be ashamed of who she is and what she has done in the past. 
Judging by the blurb of her book, she has no plans to drop the 'No Shame' mantra anytime soon:
So, this is me. Lily Allen. I am a woman. I am a mother. I was a wife. I drink. I have taken drugs. I have loved and been let down. I am a success and a failure. I am a songwriter. I am a singer. I am all these things and more. When women share their stories, loudly and clearly and honestly, things begin to change – for the better. This is my story.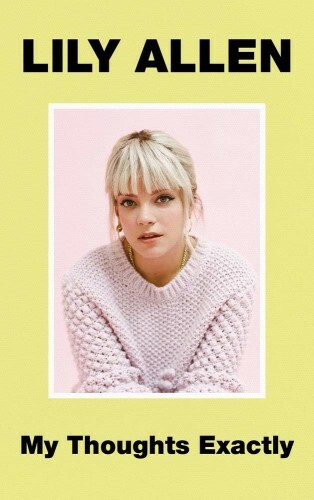 Last night, the 33-year-old singer learned that a part of her story was going to be leaked by The Mail. 
Lily decided to take control of the narrative, by releasing the news herself on Instagram. 
She wrote:
Soo, in my book 'My Thoughts Exactly' (out on 20th Sept) I detail some stuff from my dark days, around the Sheezus era. I slept with female escorts when I was on tour, cause I was lost and lonely and looking for something. I'm not proud, but I'm not ashamed. 
She made it clear that she no longer engages in this kind of behaviour, and added:
The Mail are gonna run with the story tomorrow cause someone leaked it, and they're bound to make it sound worse than it was. Just wanted to give you, Er, the 'heads up'!
Lily then added a screenshot of a message she had received warning her that the story could potentially be leaked. It read:
Just wanted to make you aware that the Mail on Sunday are planning to run a story taken from the book about you hiring female escorts. Most likely in Robbie Griffith's Diary column. Apparently someone who's read the book has given him the story. We've asked Blink for the full list of who's been serviced because everyone has signed an NDA, so it's definitely a breach of contract. Not many that I'm aware of on the list would stoop so low, so I'm going through the rest to try and work out who's responsible. 
DailyEdge is on Instagram!