Warning: Lily Allen's video contains some explicit content 
LILY ALLEN IS back with a bang.
The singer has released a new song and video on YouTube, lashing out at the music industry's expectations of women.
The promo opens with the singer lying on an operating table undergoing a liposuction procedure, sneering: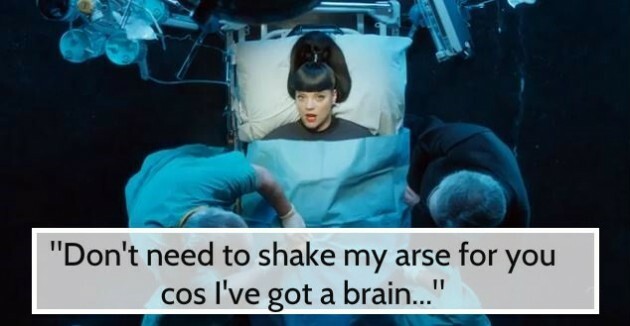 She goes on to parody Miley Cyrus' twerking moves, and lays into Robin Thicke's track Blurred Lines with the lyrics:
Don't you want to have somebody you objectifies you, have you Sthought about your butt, who's gonna tear it in two?
She then goes on to have a go at Thicke's assertion that he "has a big d**k"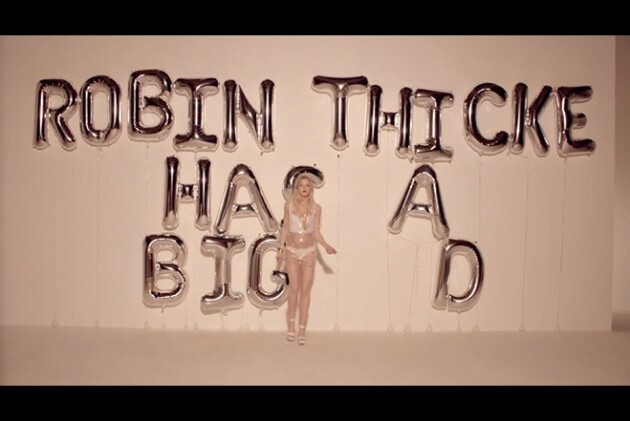 … with her own balloon arrangement: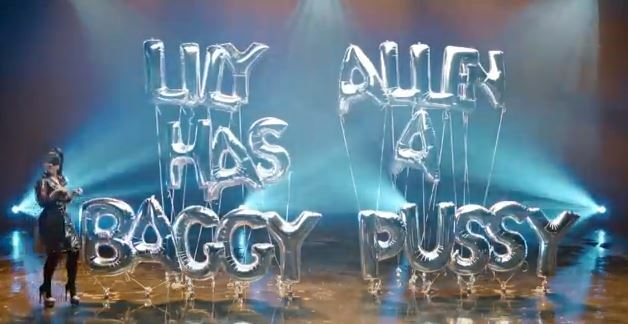 Watch it here:
Lily Allen
Lily Allen was in the headlines just the other day with her sweet version of Keane's Somewhere Only We Know for the John Lewis Christmas ad.