EVERY WEEKDAY MORNING, DailyEdge.ie rounds up the best of the day's celebrity dirt from the top to the very bottom.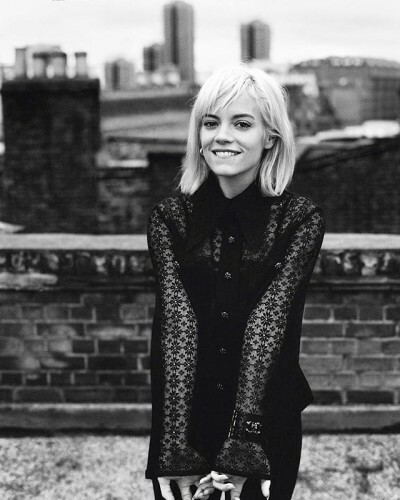 lilyallen lilyallen
Last night, the death was announced of Prince and tributes poured in from celebrities, musicians and fans alike. Among those to pay tribute was pop star Rita Ora, who shared this message on Twitter.
Rita Ora / Twitter Rita Ora / Twitter / Twitter
Quite sweet and touching, right?
Well, Lily Allen was quite skeptical of the whole thing and decided to ask Ora for photos.
No, really.
pics or it never happened
Ah Lily.
Many pointed out to Lily that Rita Ora had actually collaborated with Prince.
Lily has since deleted the offending tweet. Oh dear. (Metro)
No, but really, what is it about a celebrity's death that causes people to lose the run of themselves? Last night, guitarist Andrew Watt shared a lengthy tribute to Prince on Instagram in which he described the late musician as "the last of the greatest living performers".
And Justin Bieber wasn't having any of it.
World Star Hip Hop / Twitter World Star Hip Hop / Twitter / Twitter
Justin, this is not the time to stake your claim as "the greatest living performer". Prince hasn't even been laid to rest yet.
Please now. (Refinery29)
In other news, Kylie Jenner and Blac Chyna are claiming that they're best friends. Ugh.
Quick background here: Kylie Jenner dates Tyga, who has a child with Blac Chyna. Blac Chyna is apparently engaged to Kylie's half-brother, Rob Kardashian. The two have been sworn enemies since, oh, forever. 
Yesterday, though, Kylie Jenner shared photos on her Snapchat that suggests the pair are on good terms.
Sorry, are you joking? 
Even Mother Teresa couldn't be 'best friends' with her ex-boyfriend's new girlfriend.
NOT TODAY, SATAN.
And the rest of the day's dirt…
Will Smith spoke to Prince the night before he died. (US Weekly) 
Justin Timberlake's tribute to Prince is perfect. (Rolling Stone)
Holly Carpenter has spoken about getting slagged over a column she she wrote for the Herald. (Goss.ie)
Zayn Malik executed a flawless face swap. (Daily Mail)
Susan Sarandon once smoked weed with David Bowie, aka THE DREAM. (Daily Mail)