EVERY WEEKDAY MORNING, DailyEdge.ie rounds up the best of the day's celebrity dirt – from the top to the very bottom.
#LA LOHAN Lindsay Lohan won't be visiting Ireland – or any of Europe for that matter – anytime soon, after Oprah convinced her to cancel a planned trip across the Atlantic.
The actress had booked an open-ended ticket for her holliers after she finished a stint in rehab, but Oprah plagued her with phonecalls and convinced her to change her mind, telling her she'd relapse. (TMZ)
Nothing to do with the fact that you have a Lohan docuseries planned, has it Oprah? HMMMMM?
John Shearer/AP/Press Association Images

#THAT'S WHAT MAKES YOU RICH… ER, BEAUTIFUL With the news that One Direction are probably set to be the first boyband to be worth a billion dollars (Business Insider), what the blazes are they going to spend the money on?
Niall Horan's brother says that all that cash won't change anything about the ringleader of the Mullingar Massive though, because money isn't a big thing in his life (Irish Sun)
What Horan COULD spend some money on is some Factor 50…

You're Irish man! Cop onto yourself!
Meanwhile bandmate Harry Styles has been using his moolah to treat his sister Gemma to an all expenses trip to Las Vegas to celebrate her graduation. (Entertainment Wise)
Here at DailyEdge.ie we're expecting pyjamas for Christmas from our brothers, again.
#COWARD COWELL? Simon Cowell has cancelled his return to the UK X Factor after it was reported that he got his friend's wife pregnant.
The four judges – Gary Barlow, Sharon Osbourne, Louis Walsh and Nicole Scherzinger – were supposed to visit Cowell on his yacht in the south of France to find out what categories they'll be mentoring for this year's show, but Cowell has backed out to deal with the crisis at hand. (3am)
Lauren Silverman is married to Cowell's friend Andrew Silverman, although the pair are soon to be divorced. Understandably. (TMZ)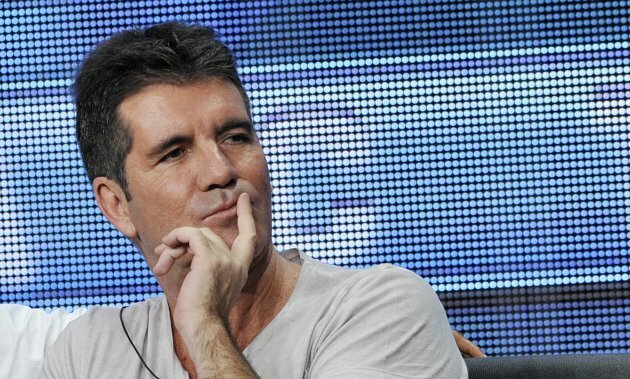 Chris Pizzello/AP/Press Association Images
And the rest of the day's celebrity dirt…
Reese Witherspoon nearly bumped into her ex Jake Gyllenhaal at the hairdressers. Scarleh! (Daily Mail)
Ginger loather and Tyler hater Katie Hopkins has refused to apologise for stealing her current husband from his former wife (Irish Mirror)
Rihanna, please, PUT SOMETHING ON! (3am)
Is Ryan Gosling going to be the next Batman? Can someone please make this happen? (Perez Hilton)