LOOM BANDS, THE newest schoolyard craze, have made their way out of playgrounds and into the world of fashion.
(If you're wondering what a loom band is, read our handy explainer).
Earlier this month, we told you that a dress made entirely out of the tiny elastic bands had attracted a crazy amount of bids on eBay.
Yesterday evening the dress finally sold for £170,100 (€215,389). That's correct. €215,389.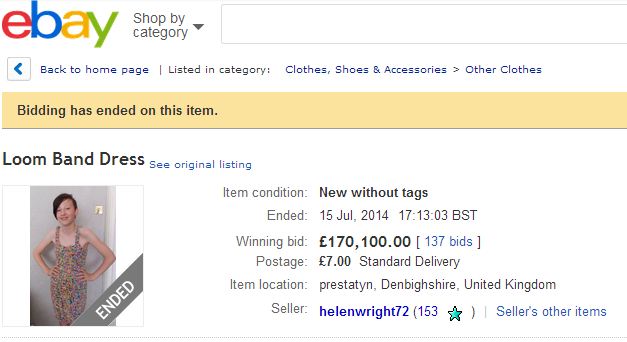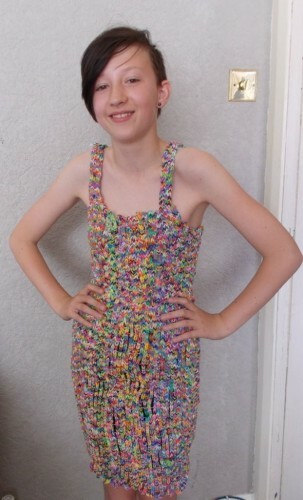 eBay eBay
Mental.
The sellers, Helen Wright and Katherine Burnand, told the North Wales Daily Post that Burnand made the dress because she was 'bored':
She did an hour here or there in between her house work to keep her busy. It took her about 45 hours to make, but that was over weeks and weeks.
eBay eBay
They decided to put the dress on eBay to make back the cost of 47 packs of loom bands (£47) – the original price was a mere £50, which had jumped up to £156,300 by last Friday.
The two women are delighted with the considerable profits, which they intend to split between them.
Just one word of warning to the buyer, who has yet to cough up: They say the dress is 'not comfortable' and 'very heavy'. Great.
We demand that the maniac who bought this come forward immediately and explain themselves.