ONE DIRECTION HAVE had an interesting week.
Tuesday night's gig in Belfast was cancelled after Liam Payne reportedly had a 'meltdown', and now Louis Tomlinson is calling BBC reporters "little shits". Hmm.
Dominic Lipinski / PA Wire Dominic Lipinski / PA Wire / PA Wire
Tomlinson spoke to Stephen Nolan of BBC Northern Ireland yesterday about the concerts and the band's new single, Perfect.
Nolan hadn't heard the song yet, so Tomlinson said this: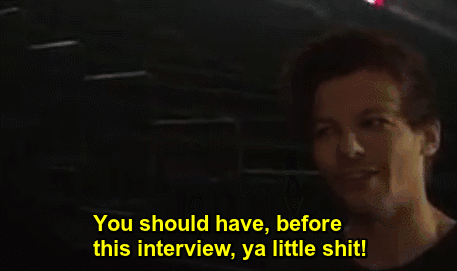 Then there was some strange, playful yet slightly aggressive scuffling.
When Banter Goes Wrong: The Stephen Nolan Story. Watch the full clip here, and feel the unease:
Can't see the video? Click here.