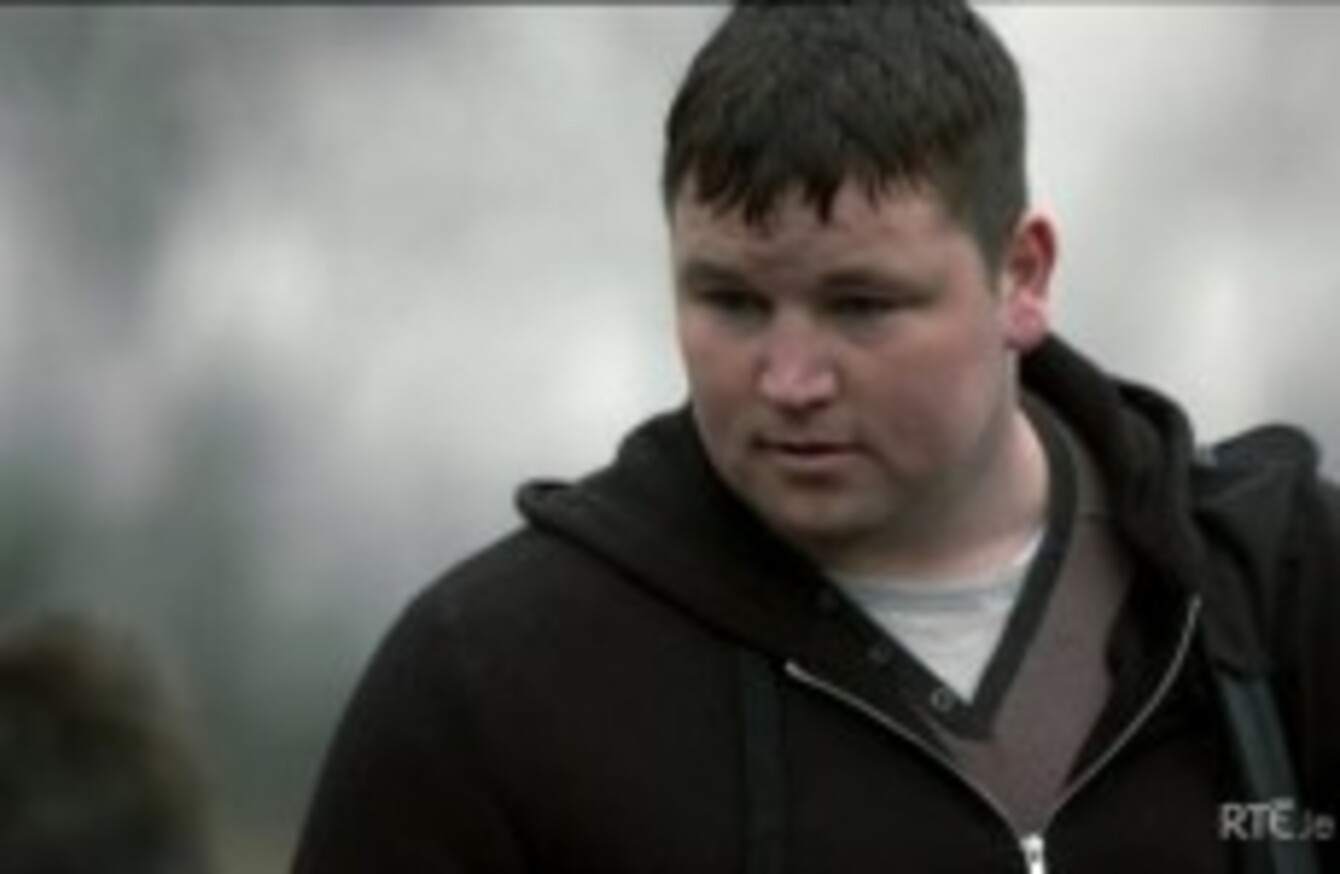 Connors as Patrick in Love/Hate
Image: RTE
Connors as Patrick in Love/Hate
Image: RTE
LOVE/HATE STAR and traveller John Connors says bringing the filming of the show to his family's halting site was a tremendous privilege, and the paps were not welcome.
Parts of season five were filmed at the site in Darndale, with members of Connors' family and community ending up on screen. Scenes were also filmed in various locations around Coolock.
Connors told DailyEdge.ie that when he first announced plans to be an actor he was met with some raised eyebrows:
In my community if you don't go out and break big boulders with your hands, you're gay.
He said though that bringing the cast and crew to the site to film turned his relatives into wannabe stars, with cousins fighting it out to snag a line or a fleeting starring role. And he said his family will "do anything" to help his career.
Connors also said that the quest to keep spoilers out of the papers – which he said is "really f**king annoying – saw him 'hiring 15 cousins as security to egg the paparazzi' who showed up in Darndale to take some sneaky snaps.
I lamped one of them on the head with an egg and he wasn't long scarpering.
Writer Stuart Carolan and director Stuart Carolan took tips on authenticity from the residents of the site, according to Connors. He said that a scene which depicts a woman cleaning a window with newspaper and vinegar was changed when the women pointed out that travellers would always use a chamois cloth. So, out went the newspaper and in came the chamois.
Connors said that the site, in his eyes, is a "little piece of heaven", and he noted that "usually with Love/Hate you're filming in the urban jungle. Well this is the real jungle"
He plays Patrick, a pipe bomb maker in Love/Hate. He previously played the lead role in King of the Travellers, and also has a part in the upcoming Haughey drama Charlie.
Nidgey
Meanwhile Tom Vaughan Lawlor, who plays Nidge, told DailyEdge.ie that heading into the fifth series we're going to see a man who's "re-found his mojo and has had kind of a rebirth".
Lawlor also said that he finds it tricky to remove himself from Nidge when he's not filming:
He's always there. Now, all I have to do is have a thought in my head and I can find him very quickly, which is an amazing feeling.
Lawrence Kinlan, who plays Elmo, told us meanwhile that the cast are strictly briefed on what they can and can't talk about. He and Lawlor travelled to Marbella in Spain to film scenes for season five and he said it was impossible to keep that fact a secret.
He said that even in Spain they were recognised and asked for pictures, but that the filming location was secluded enough to keep the storyline under wraps.