IT WAS ALL about kegs to the head last night for the triumphant return of RTE's Love/Hate.
A lot of you were a bit shook after watching it, if Twitter is anything to go by, but the first episode of the third series got a fairly enthusiastic thumbs up from the Internet.
We'll spare you the most gruesome parts for your own private viewing pleasure (and because we don't want to give away too many spoilers), but here are some of the best bits…
The Led Zeppelin intro:
Never have the streets of Dublin looked so… er… street than with a backdrop of Led Zeppelin's Black Dog…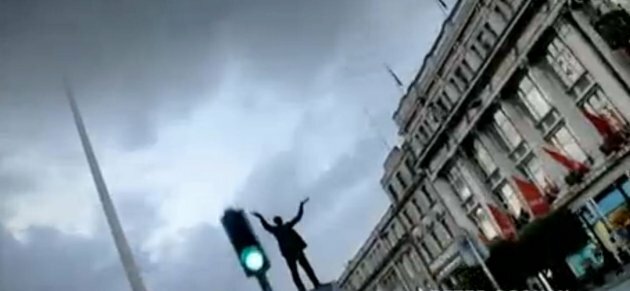 The return of Nidge:
NIDGEY NIDGEY NIDGEY. He's everyone's favourite gang boss…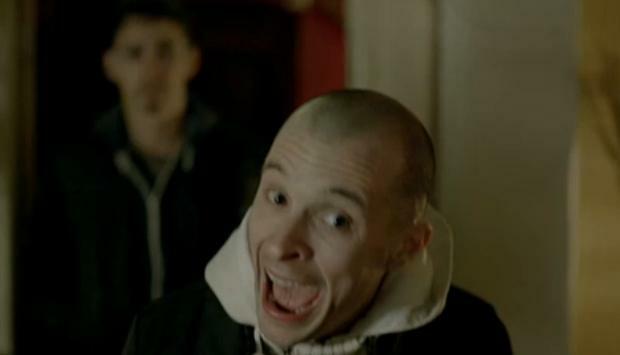 The Paddy's Day parade:
They must have filmed this on actual St. Patrick's day. Sure look at the clouds. Texbook 17 March…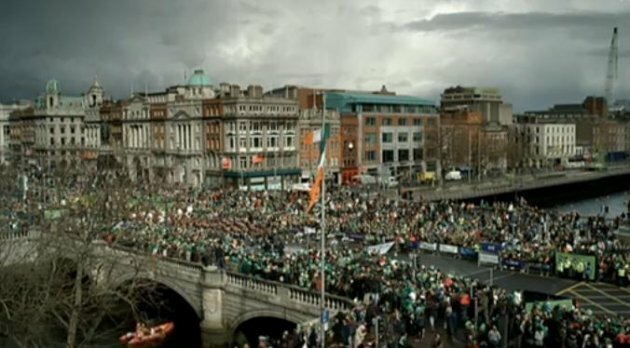 "Yeh prick":
Calling someone a prick while they have a loaded gun pointed at your face is fairly brave, but Nidge had just given Darren a dig which resulted in a bloody skull:
The digger:
After a certain keg to the head incident Fran's impressive van and digger-driving skills were required…
The all-day breakfast:
Sure what else would you be having after a bit of body-burying in the Dublin mountains?
Aertel pg 701:
RTÉ offered Aertel (yes, it's still there folks) contact details for some of the legitimately harrowing scenes in last night's episode, but it also offered some much-needed comic relief…
The post Love/Hate trauma:

The post-Love/Hate kudos: