Francesco Castaldo / PA Wire Francesco Castaldo / PA Wire / PA Wire
STARS: THEY'RE JUST like us. No, really.
Music legend Madonna tweeted earlier that she's having a bit of a mare with shipping company FedEx. As you so often do.
Basically, they refuse to believe she's actually Madonna and give her her post:
When you've been arguing with FedEx all week that you really are Madonna and they still won't release your package… #bitchplease
We can't even imagine how she got into this scenario. Does she not have thousands of handlers to deal with this sort of thing? Did she have to ring up herself? Is she going to go down and pick it up at the depot with her ID and her 'Sorry we missed you' docket like the rest of us?
Her Twitter followers had various suggestions as to how she might solve the problem next time.
Thankfully, FedEx were alerted to Madonna's plight and sent their very best customer support gal to see what was going on.
Imagine being old Julie right now. Imagine.
You can be a gazillionaire pop culture legend with a career spanning several decades and you STILL have to DM your delivery address and phone number. We're all equals in Customer Service Land.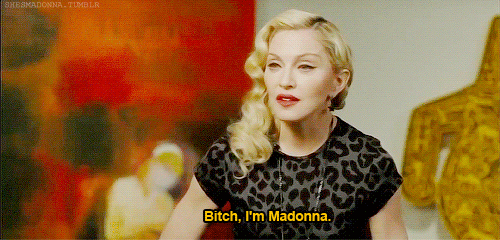 DailyEdge is on Snapchat! Tap the button below to add!