Doghouse Diaries Doghouse Diaries
THIS AMAZING MAP produced by Doghouse Diaries shows what many of the countries in the world is best at.
And what's Ireland's claim to fame?
It's this, of course: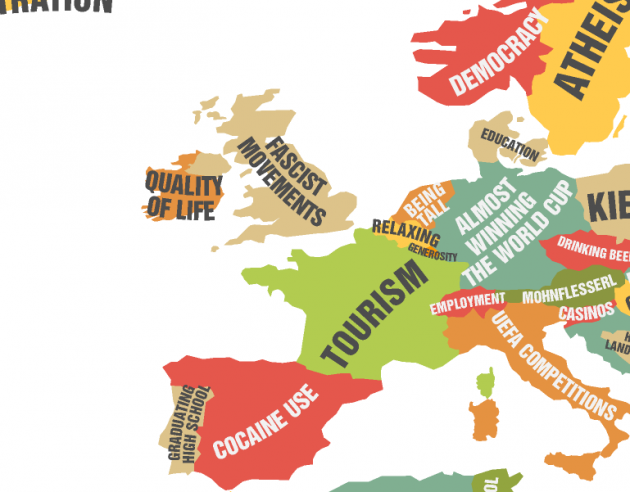 The information has been gleaned from Wikipedia facts about each country (here's a handy rundown) and ranges from Australia's nope-tastic wildlife: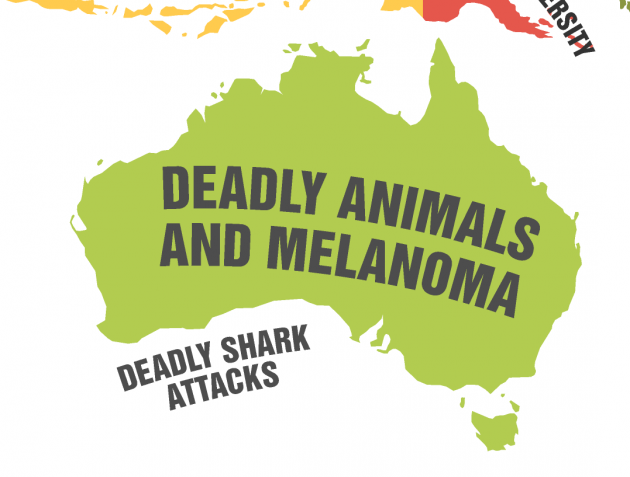 To the USA's habit of getting killed by lawnmowers: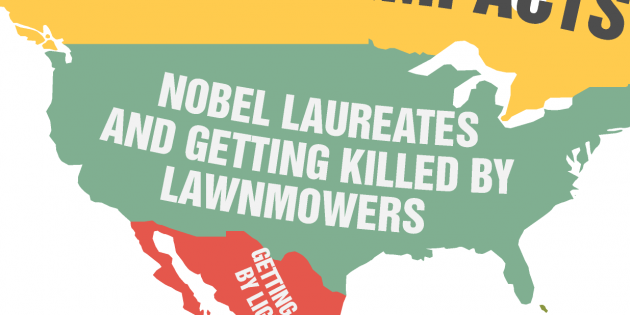 You can visit a full, zoomable version of the map here, and find out which country is best at being tall, and which has the most velociraptor bones.