IF YOUR ROUTE to work takes you past George's Street in Dublin this morning, you may have noticed that the massive marriage equality mural on the corner looks very different:
Joe Caslin's 'The Claddagh Embrace' went up on George's Street earlier this month, and the space above Rick's Burgers immediately became the most-Instagrammed wall in the city.
But within a few days, there were calls for it to be removed as both a "breach of planning" and to "give justice to the No side". Now it appears that the mural is coming down – but it's not for any of those reasons.
According to the folks at The George Bar, it's the fault of the recent rainy weather.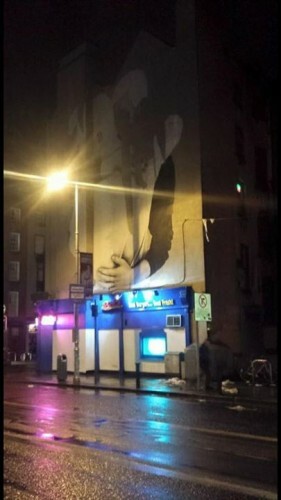 Facebook / The George Bar Facebook / The George Bar / The George Bar
Such a shame the mural has started to come down itself! No one took it down. It was made of biodegradable paper.
The Irish rain has foiled us again. But let's remember the good times: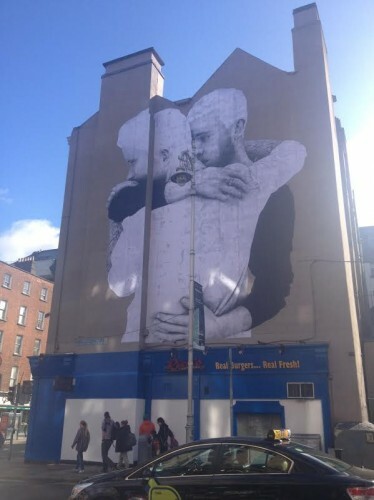 DailyEdge.ie DailyEdge.ie