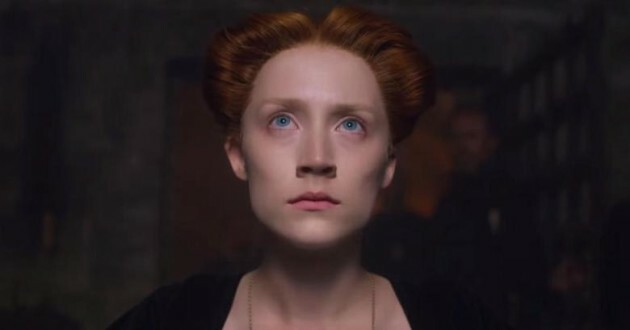 WE STILL HAVE four days to wait in Ireland until Mary Queen of Scots is on the big screen, but we already have pretty high expectations for the new flick, starring Saoirse Ronan and Margot Robbie. 
Over the last few weeks, we've heard Margot and Saoirse go on and on about what a great movie it is, and we can't help but feel a bit excited. Even if it turns out to be an absolute flop on the story-line end of things, it's hard to feel like you've wasted your money on a cinema ticket for any film with Ronan or Robbie, because they've both established themselves as very impressive actors. 
Ahead of her interview on The Late Late Show last weekend, Saoirse Ronan spoke to Sinéad Burke about how refreshing it was to work with so many women while she was making Mary Queen of Scots, for two reasons: firstly, she felt a new level of confidence when she was working primarily with other women, and secondly, because working with a female director meant that certain things did not get overlooked. 
She spoke about the little details which director Josie Rourke ensured made it to the final product. In particular, a scene in which Ronan's character gets her period. Saoirse said:
I can't think of many other films that have shown that actually. But when I was younger, nobody around me would say the words 'tampon' or 'period', or anything like that. It's still a new thing – to actually show something very natural and very regular on screen. There's obviously an innate understanding of a very particular female experience that you can only get from another female, obviously. 
Rourke spoke about this scene to Press Association and said that she was asked on numerous occasions about how she managed to pull it off. 
In America, I was asked, "How difficult was it to shoot that menstrual blood scene?" But it was probably the most straightforward scene that we shot because there were six women there and we all know what happens and we all know what to do. 
I think that it's probably one of the few contexts in which I can say normalisation is a good thing, we just need to see that, because it happens to pretty much half of us at some point in our lives and that we've not shown it before is probably just a bit disappointing more than anything else. 
Josie also added that it doesn't look like that much has changed in regards to how we view women in positions of power or leadership. 
I think a lot of that, and this is a big part of the film, is to do with how much women's bodies, even when they are crowned heads of Europe [...], dominate the conversation. 
DailyEdge is on Instagram!