EVERY WEEKDAY MORNING, DailyEdge.ie rounds up the best of the day's celebrity dirt from the top to the very bottom.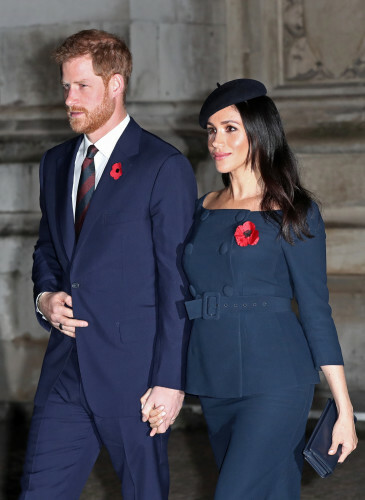 PA Wire / PA Images PA Wire / PA Images / PA Images
Meghan Markle's dad said the Royal family have gotten away with doing far worse things than he has ever done. 
Generally speaking, Thomas Markle's statement is pretty fair.  Look at Henry VIII. More recently, we've got those pics of the Queen doing Nazi salutes with her family back in 1933, then there's the fact that the Royal Family are annually hoovering up a lot of taxpayer's money while kids in Britain starve and go homeless. We could go on and on about imperialism and all of that too, but that's not really what Thomas Markle is worried about. 
Speaking to The Mail on Sunday, Thomas suggested that he's a better person than Prince Harry.
I've pleaded with her to pick up the phone. I wrote her a two-page letter and sent it by certified mail via her representative in Los Angeles. I asked her why she was believing the lies. I also pointed out that the Royals haven't always been perfectly behaved. I wrote that I've never played pool naked, nor have I dressed up as a Nazi. 
Thomas then took aim at Prince Charles:
Everyone says, why don't I just shut the fuck up? That Meghan can't speak to me because I'll give away secrets. But that's bullshit. I've been accused of every terrible thing you can think of. In one magazine they had an awful story about Prince Charles right beside one about me. But on one is shunning Prince Charles. 
And in fairness, Prince Charles has been embroiled in scandal since he was a teenager. 
(Jezebel)
Before announcing the breakup last week, Dani Dyer had been complaining about Jack's eagerness to publicly discuss their sex life.

The pair of them have been commenting away on each other's Instagram pages to prove to the public that they're still mates but there were some signs that things weren't going well before Dani announced that they were finished. In November, Jack did an interview with The Sun where he revealed that his first time with Dani wasn't "a great performance", but said "to be fair, we love it now. It's amazing, if you want the truth." He continued by talking about how they waited until the show was over to have sex, because neither of them wanted their parents to know what they were up to. 
It's something I'd rather they'd not know I've been doing. I mean, I wouldn't invite my mum in my bedroom and go "look what I'm up to." 
Dani wasn't impressed after the interview made it to print and told You Magazine that Jack had been "talking shit." 
People seem to want to know what we are getting up to of a nighttime but this is our life, not some sort of sex-education class. 
However, even if she was annoyed at Jack for those comments, she used this interview to tell You Magazine that Jack was 'the one'. Although in fairness, Jack and Dani are the last Love Island couple we would have expected to be using magazine interviews to air their relationship troubles. (Goss)
Stephen Yang Stephen Yang
Cardi B heard about her Grammy nominations in a pretty weird way.
On Friday, this year's Grammy nominations were revealed but Cardi B hard some prior engagements which left her without access to her phone for a little bit. The 26-year-old was actually in court at the time, in relation to an incident where she allegedly attacked two bartenders back in August. She was released without bail and two protection orders, stating that she can't go near the bartenders in real life nor on social media. Sounds like this judge had done a bit of research on Cardi. 
On the way out of court, Cardi learned that she had received five Grammy nominations and was pretty happy. She tweeted a video of herself leaving court and wrote, "This is not How [I] expected to find out I'm nominated for a Grammy. I need a do over." 
If the video won't play, click here.
And the rest of the day's dirt…
DailyEdge is on Instagram!