MICHAEL FASSBENDER, DOMHNALL Gleeson and Lenny Abrahamson were all in Smithfield last night for the Irish premiere of Frank.
Fassbender arrived at the Lighthouse cinema in a swanky black car, hopped out into the middle of the waiting crowd, and proceeded to have the craic, sign autographs and get into numerous selfies.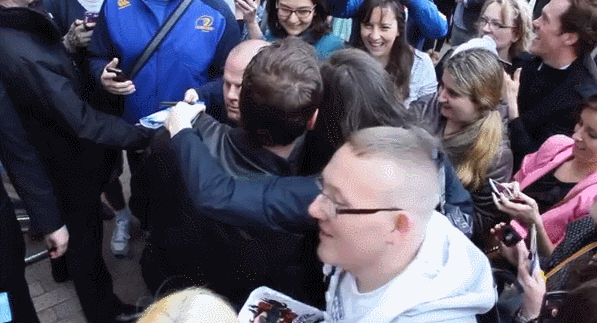 dubztv dubztv
This one is hands down our favourite though: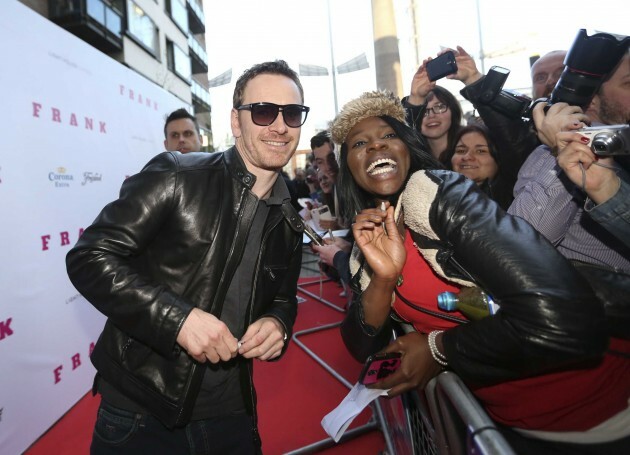 Sam Boal Sam Boal
Fassbender and the gang will be on the Late Late Show tonight chatting to Tubs about the film. The interview was pre-recorded two weeks ago when the actor was in Dublin for the IFTAs.
Facebook Facebook