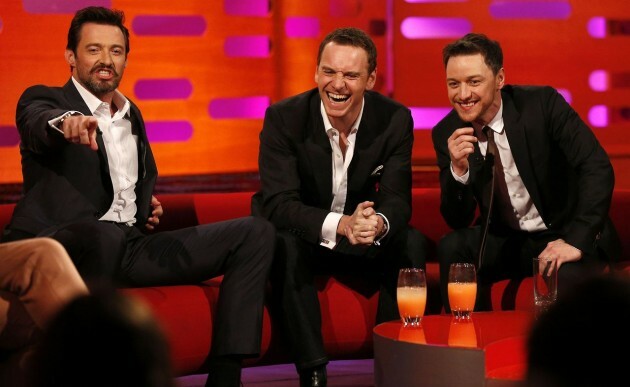 Jonathan Brady / BBC Jonathan Brady / BBC / BBC
GRAHAM NORTON FANS were treated to a glorious manwich on the show last night.
Michael Fassbender, James McAvoy and Hugh Jackman graced the couch to chat about their new film, X-Men: Days of Future Past.
Women across the nation swooned, then tweeted, then swooned again.
As is usual, the bromance between McAvoy and Fassbender was strong. Hugh Jackman was just delighted to be there.
They made terrible innuendo
The very first thing they discussed was sperm.
James also talked about "fingering himself" (for his role as mind-reader Charles Xavier in X-Men, mind) a lot. Possibly too much.
They danced to Blurred Lines
Sort of like how your dad would.
BBC / YouTube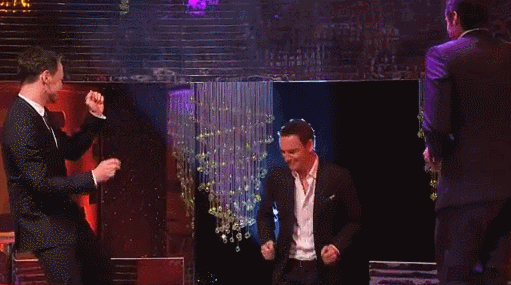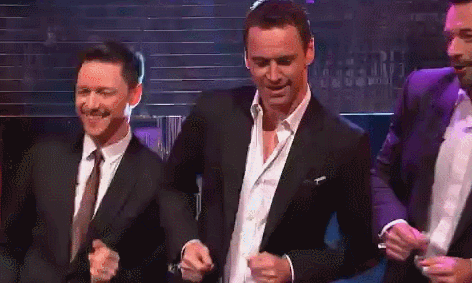 Look how much fun Hugh Jackman is having.
They discussed the punching game they played on set
Which looks suspiciously like the one we played in primary school. Good lads.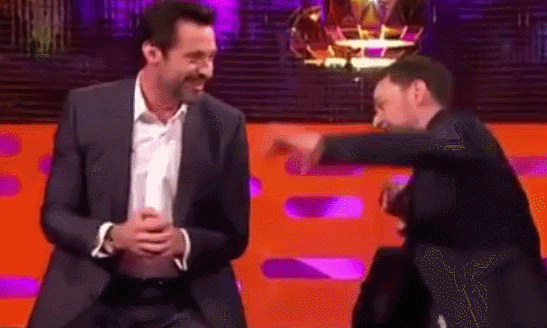 And Graham mortified James and Michael by showing them some rather interesting fan fiction
Oh dear.
BBC / YouTube
THE LADS.