EVERY WEEKDAY MORNING, DailyEdge.ie rounds up the best of the day's celebrity dirt from the top to the very bottom.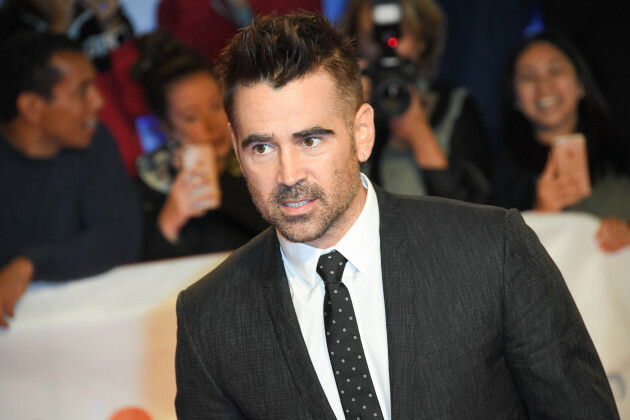 Igor Vidyashev Igor Vidyashev
In the past, Colin Farrell has spoken out about how he narrowly missed a spot in one of Ireland's favourite boy-bands. 
In 2013, he spoke to Ellen DeGeneres about what happened after Louis Walsh tried to recruit him for Boyzone in the 90s. 
So I was on a dance floor in Dublin and I was 17, in leather trousers and a rubber T-shirt – I'll spare no embarrassing details – when Louis Walsh came up to me and said, "I'm forming a band, they're going to be huge. Do you want to be in it?" I said "Yeah", so I went to an audition the next day and there were 150 lads outside the door with various spray-tans, tight T-shirts… 
We're not surprised that the people auditioning for Boyzone looked like that, considering the way Louis Walsh had the lads dressed for their first TV appearance on The Late Late Show.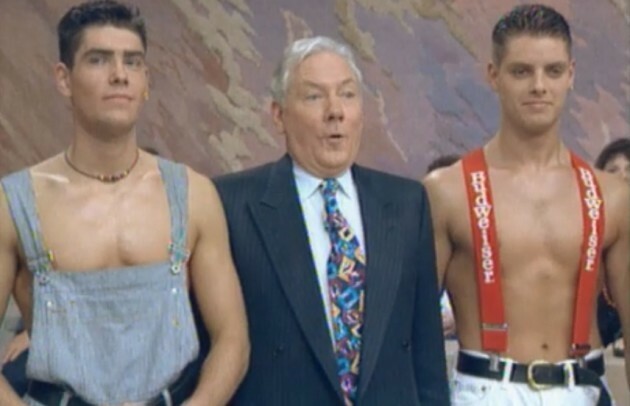 RTÉ RTÉ
Fortunately for Colin, things didn't work out. He told Ellen, "I went in and sang Careless Whisper twice… They asked me to sing it again because they couldn't believe how shocking I was." We haven't heard Colin Farrell sing, but we're sure he was just being modest about his performance, because according to Boyzone's Mikey Graham, Colin actually had a pretty good chance of securing a place in the boy-band. 
In an appearance on Lorraine Kelly's talk-show, Mikey said:
Colin was in the last ten. As was I. Both me and Colin and two other chaps didn't get into the band the first time around. I'm sure Colin was broken-hearted about that!
Well look, it's safe to say that everything worked out for the best for Colin. (Metro)
Once again, Azealia Banks is causing absolute murder on her Instagram story, claiming that Kim Kardashian plans to leave husband Kanye West.
Azealia took to Instagram to tell her followers that Kanye West "spilled hella tea" to her about Kim Kardashian, before getting "shook once he realized she was going through his phone." 
The tea is hella juicy and I would love to spill it because his dumb ass tried to put me on three way with one of his employees and set me up pretending like I was in the wrong for sending his dumb ass a heart emoji. A FUCKING HEART. He tried to pretend I was in love with him or some shit. I won't spill the tea because I don't want Kris Jenner to have him killed.
Azealia went on to lambaste Kanye, saying "he does dumb shit on purpose for attention" and has "no clue what kind of role model he is trying to be for his kids". 
Truth is, Kim Kardashian ruined Kanye West and won't be done with him until she's sucked the last drop of blood. 
We won't be getting the old Kanye back ever. He's completely ruined. It's sad, but he's a grown ass man and needs to lie in the bed he made. I'm officially done with Kanye West. 
Azealia then uploaded a video, explaining that she sent Kanye a heart in "a sisterly way" because she knew he was feeling depressed, and asked people to take a moment to imagine her texting Kanye "I love you" with a heart, in a sincere manner. In fairness, she's got a point, as she's the last person you'd envisage doing that. (Complex)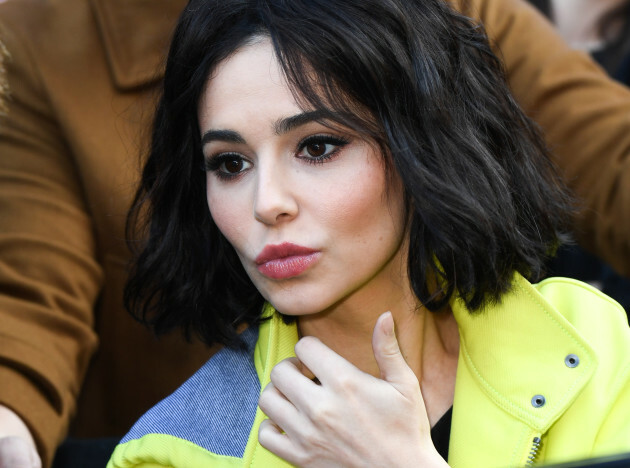 Doug Peters / EMPICS Entertainment Doug Peters / EMPICS Entertainment / EMPICS Entertainment
Cheryl Cole uploaded posted a very long statement in response to the backlash she has received online since performing on The X Factor on Sunday night. 
There were a couple of Ofcom complaints made after the performance, and countless angry tweets posted, and Cheryl wanted everybody to know that she acknowledged their criticism. 
Thank you all so much for your lovely comments and support for my performance on Sunday. You may not have read about them, but I definitely saw and felt them. Having spent 16 years in the public eye, I have always been accepting of people's opinions. Me personally, my music and performances are never going to be for everyone. And that's OK. 
Cheryl then went on to point out that there's a lot of "unbalanced negativity towards [her] in the tabloid press these past few days" which she wanted to address.
This level of relentless abuse should not be tolerated in any walk of life. From my appearance to my body size and shape to my performance and even dragging innocent people into this like they did to Nile Rodgers, simply for a clickbait headline is totally uncalled for. It also gives the trolls a bigger voice and platform. What's even more surprising to me is that some of these people are the first to write that we should be being more socially aware and conscious of online bullying and mental health awareness. Is this any different? 
You can see the full statement here. Cheryl ended it by saying "Ps… I did watch my performance back and I LOVED IT!" 
And the rest of the day's dirt…
DailyEdge is on Instagram!