EVERY WEEKDAY MORNING, DailyEdge.ie rounds up the best of the day's celebrity dirt – from the top to the very bottom.
Miley Cyrus' eyebrows have not been seen for several days now and loved ones are growing concerned. (Twitter)
The growths, usually taking up residence above Cyrus' eyes, were first absent in this photo which appeared on Lily Allen's Instagram on Wednesday night.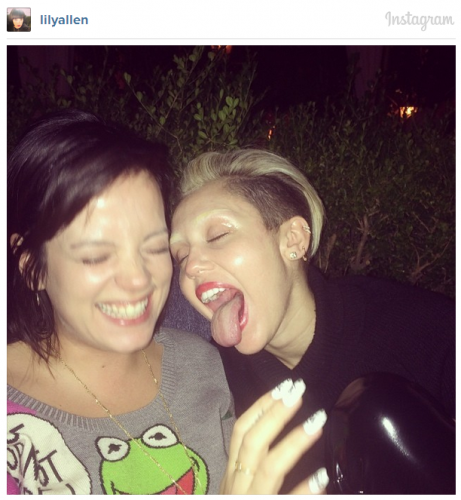 Initially, it was hoped that this was just a trick of light, but their absence in a recent selfie would indicate that they are well and truly gone.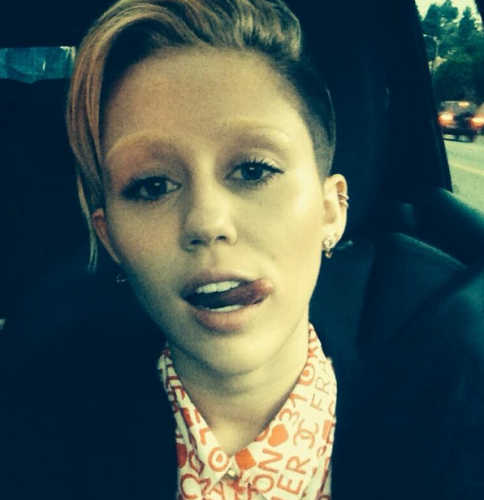 HAVE YOU SEEN MILEY'S EYEBROWS?  IF SO, DIAL 1-800-WHATTHEHELLWASSHETHINKING.
Rita Ora and Calvin Harris are planning a romantic getaway to Ireland. (The Daily Star)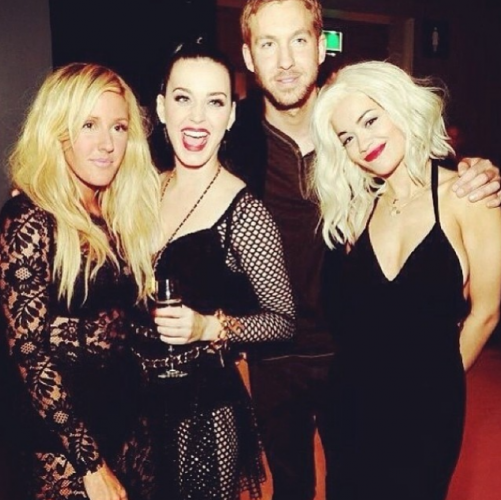 Instagram / RitaOra Instagram / RitaOra / RitaOra
Apparently it's 'make-or-break' for the couple who have been together since April, and the trip was Rita's mam's idea.
She's a psychoanalyst and according to The Star thought that a break away to 'the middle of nowhere' would help them figure out if they can enjoy each other without distraction.
OY, MAMMY ORA!  There are loads of distractions in Ireland!  We're fierce cosmopolitan!
Zach Braff has mastered the art of the photobomb. (Daily Edge)
According to wedding photographer Sascha Reinking, he was photographing a German couple on 42nd street amidst the hustle and bussle of New York City when the actor walked by.
They didn't notice anything at the time, but when editing the photos it became clear what had happened.
An absolutely immaculate photobomb.
Sascha Reinking Sascha Reinking
Kudos to you Mr. Braff.
And the rest of the day's celebrity dirt…
Hugh Jackman has had a growth treated for skin cancer. (Instagram)
Liam Hemsworth has burned Miley again, saying he's 'more grounded and much happier' now. (Mirror)
Justin Bieber doesn't give a f**k what you think, he's delighted with himself. (Mirror)
There's a video of Lamar Odom rapping about drugs and cheating on Khloe Kardashian. Sad face. (TMZ)
Niall Horan almost wet himself on Jonathan Ross. (Daily Mail)