EVERY WEEKDAY MORNING, DailyEdge.ie rounds up the best of the day's celebrity dirt – from the top to the very bottom.
#ACHY BREAKY We've been talking about Miley Cyrus, Robin Thicke and the foam finger for over 24 hours now, but what about her fella?
We think Miley is still engaged to Hunger Games star Liam Hemsworth, but when was the last time anyone saw them together?
They were pictured earlier this month at the premier of his film Paranoia, but he wasn't at the VMAs for that performance on Sunday night.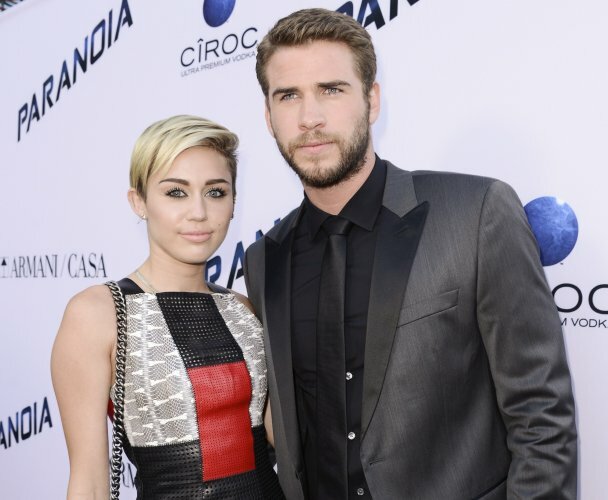 Pictured together in LA on 8 August (Dan Steinberg/AP/Press Association Images)
Apparently Miley has been spotted recently looking at bridal magazines and thinking about beef or salmon, so it looks like the wedding could still be on, despite rumours of a split. (Hollywood Life)
Liam, pet, PLEASE tell her to put her tongue away. Unless, you know, it's behind closed doors or whatever.
And as for the foam finger? It's still with Miley (and rapper Wiz Khalifa), partying away.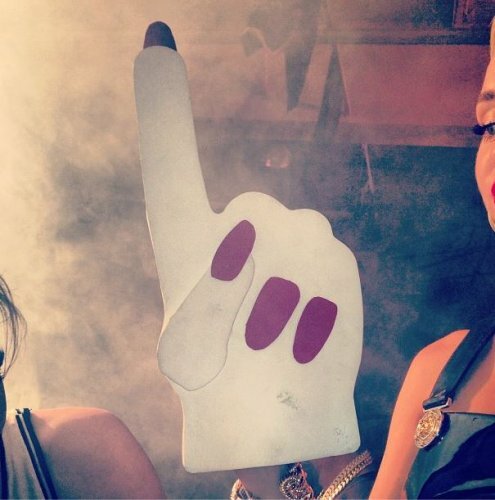 Instagram/ Mister Cap
#BETTER CALL SAUL, AND TELL HIM TO GO TO THE BAR So RJ Mitte – aka Walt Jr from Breaking Bad – celebrated his 21st birthday in Vegas at the weekend.
When he's not eating breakfast on the hit TV show (seriously, does he ever do anything but eat breakfast?), it seems the actor likes to hang out with his ma.
She was among the revellers at his big bash in Nevada.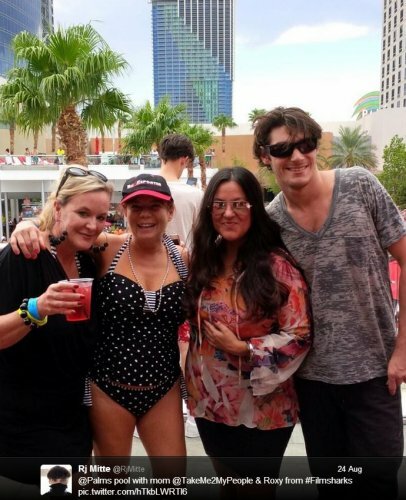 Twitter/RJ Mitte
#MEAGHER-ED IMAGE Danielle Meagher/Marr has been nominated for eviction in her first week in the Big Brother house. Morto.
The Dublin wives star (who changed her name for the UK show) is also raging after former model Sophie Anderton questioned why she's a celebrity.
Meanewhile her CBB housemate Abz (from 5ive) has revealed that he was diagnosed with Asperger's syndrome two years ago. (DailyMail)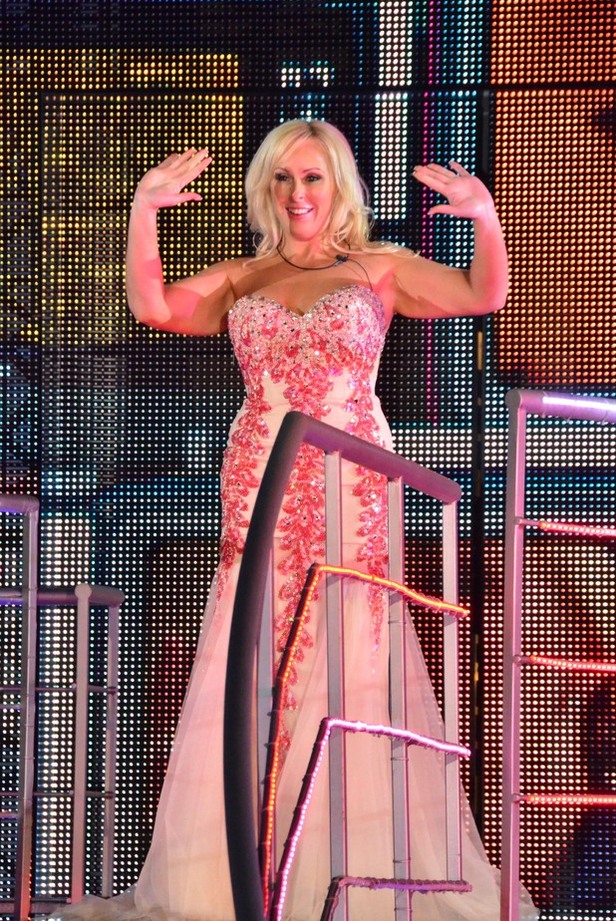 Danielle entering the Big Brother house. (To be completely honest, we're not entirely sure who she is either) (Channel 5)
And the rest of the day's celebrity dirt…
Miss yesterday's Dredge and all the VMAs gossip? Here you go>