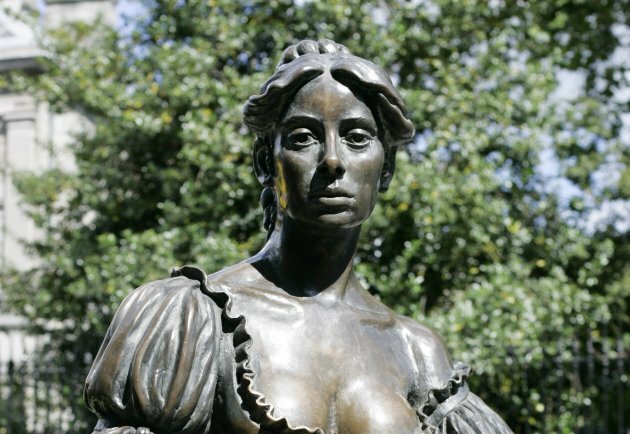 Do you think she uses an iPhone or an Android? (Photocall Ireland)
MOLLY MALONE HAS been revealed as one of 14 icons chosen to represent Dublin city's free WiFi spots.
Artist Craig Robinson created pixelated images of the likes of Oscar Wilde, Phil Lynott and… er… pyjama girls.
The pixelated Molly Malone launched her own Twitter account yesterday, and she's already been busy…
She's still plugging away selling the cockles and mussels
But wait, someone beat her to it!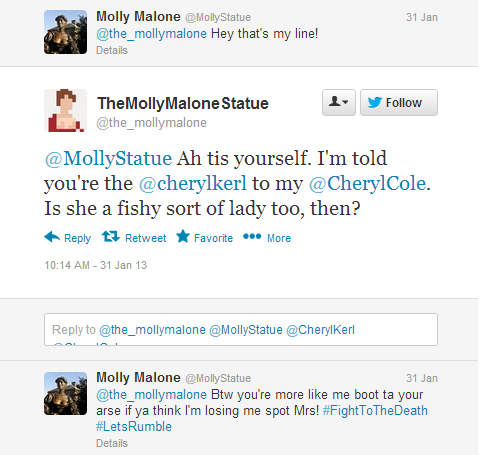 FIGHT! FIGHT! FIGHT!

She's trying to keep up with the times:
She was on the tiles/cobbles last night:

It's not easy being Dublin's most desirable woman: