EARLIER TODAY, UK comedian Holly Walsh tweeted about a remarkable feat of public sculpture and something we as a nation should be proud of.
We are, of course, talking about Molly Malone's boobs.
Look at them. 
Speaking to Ray D'Arcy on Radio 1 a few weeks ago, sculptor Jeanne Rynhart, who designed the statue in 1988, attributed Malone's heaving bosom to her day job.
She pushed a barrel all day, every day. Can you imagine that for exercise and what it would do for her pectoral muscles?
And since the statue was erected, it seems that Molly Malone has won herself a legion of admirers.
People who travel to our shores are incredibly impressed.
In France, she's known as "une big boobs statue"
Of course, people haven't been able to resist copping a feel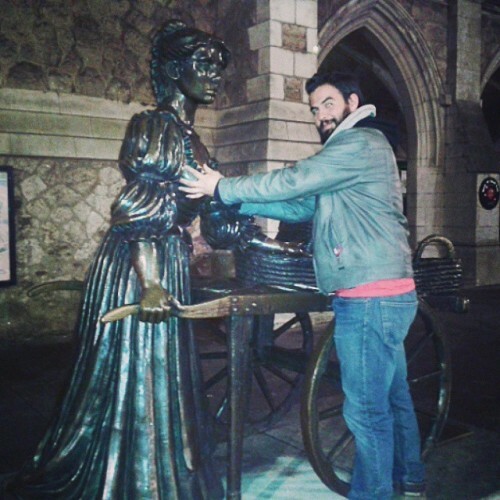 joaquinhl joaquinhl
After all, when in Dublin!
*rolls eyes*
Did we mention that Molly has the patience of a saint?
Seriously, look at what she has to put up with.
Poor Molly :(
And it doesn't end there…
But at least she knows she's better than all of us, right?
<3 you, Molly.