A PUBLIC HEALTH campaign launched in Canada this week was supposed to promote people taking more Vitamin D this winter.
But the wording of the campaign made it seem like people needed something else in their life: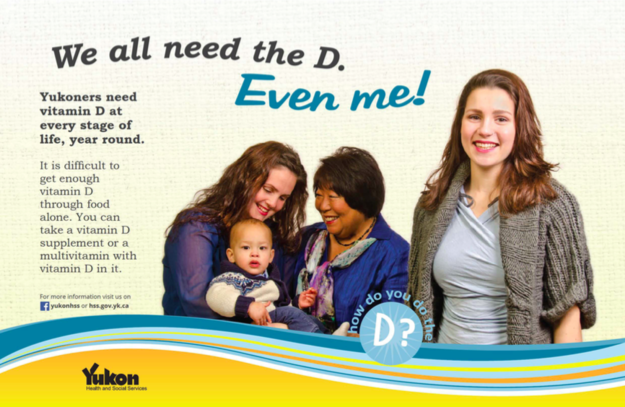 Yukon Gov Yukon Gov
"WE ALL NEED THE D. EVEN ME!"
¯\_(ツ)_/¯
The campaign was launched by the government of the Canadian region of Yukon this week – and it's raised eyebrows and provoked sniggers across social media.
There was a series of these posters published on the website and in real life
YukonGov YukonGov
Yukon Health And Social Services has since said that they didn't really realise that the phrase had such… phallic associations with young people.
Their director of communications told Vice:
When trying to reach a young adult audience, [the department] often reaches for provocative and humorous messaging, to great success. However, what was considered a cheeky, risqué message to draw in attention was escalated, taking the campaign into graphic areas that were never intended.
Graphic areas, indeed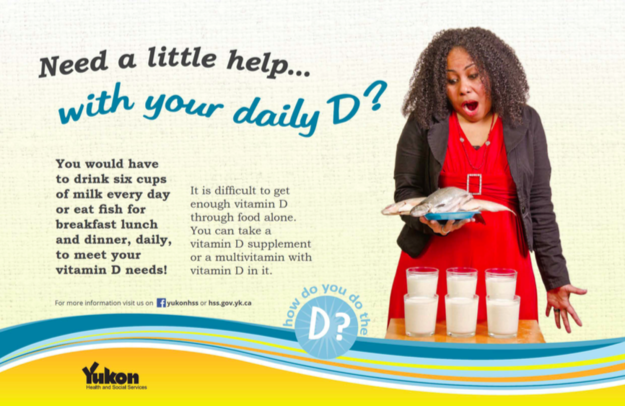 YukonGov YukonGov
The small circle on each of the ads asks a simple question:
How do you do the D?
Well now
Imgur Imgur
Going by the campaign's website, all trace of the D have been removed and replaced with an altogether more straightforward question:
Did you take your Vitamin D today?
Crisis averted.