IT'S BEEN A good year for all things Irish.
Here are our favourites from the past 12 months.
1. The Waterford Pig
In September a plucky pig went on a rampage during a street festival in Waterford City. Runaway porker, we salute you.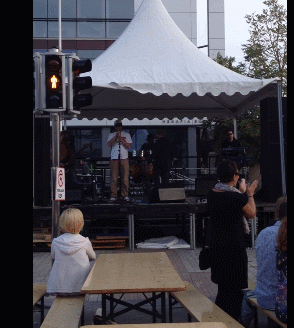 2. This response to a No Parking sign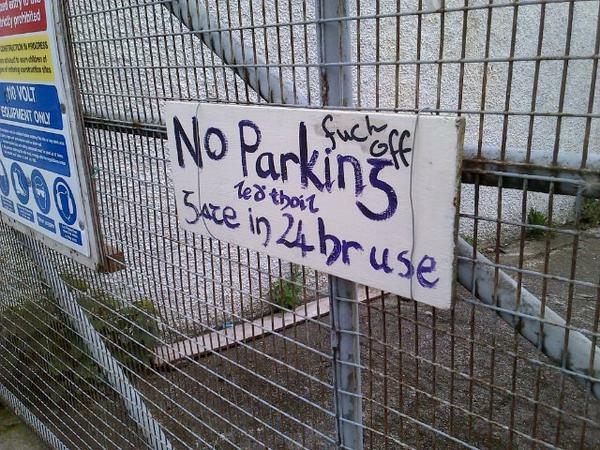 @GavinDowd1 @GavinDowd1
3. Riverdance Lads
This video might be one of the greatest videos that has ever been committed to video. Three Irish lads took their Riverdancing talents around the world. Breathtaking.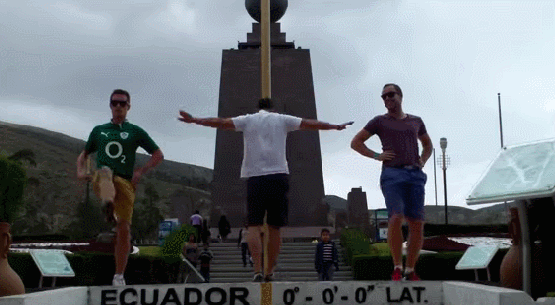 Wirld Organisation / YouTube
4. This sign in Kildare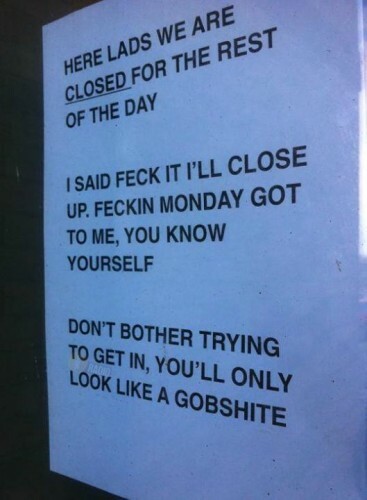 iradio via Facebook iradio via Facebook
5. These Irish kids snotting themselves
If there was ever a video to rival Riverdance lads, then this is it.
Selina Omeara / YouTube
6. "Jesus Mammy"
Storyful / YouTube
7. The "Jesus Mammy" tshirt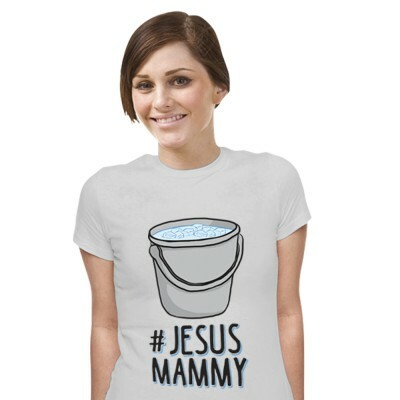 HairyBaby.com HairyBaby.com
8. The delivery of this letter
Joleen (Girl who runs Redhead Convention)
Somewhere in Crosshaven… a pub???
Crosshaven
Co Cork!
@IrishRedheads @IrishRedheads
9. This Irish dad's reaction to his son 'failing' his driving test
NSFW language.
ruairidoc / YouTube
10. Felfies
That's 'farm selfies', for the uninitiated.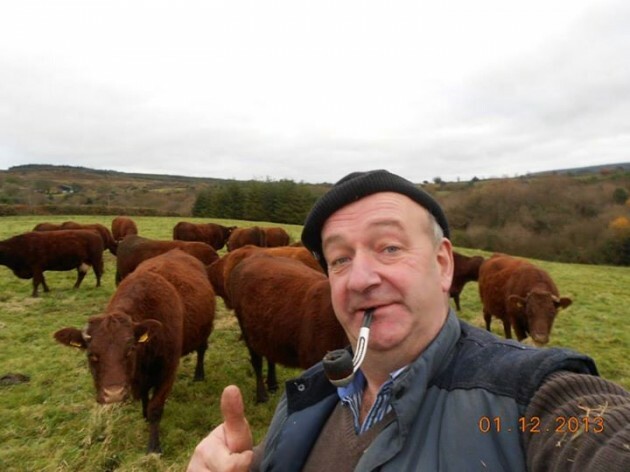 Facebook PJ Ryan in Newport, Co Tipperary Facebook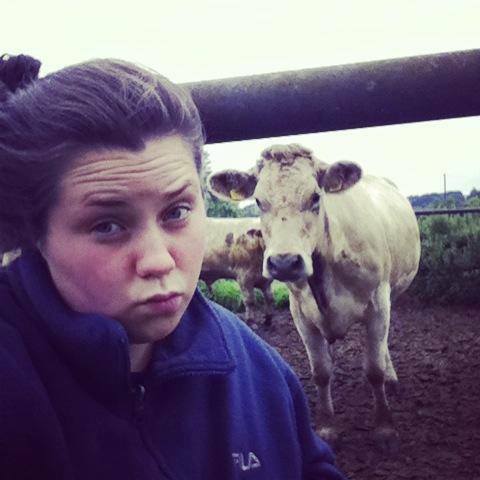 Facebook Christine Warburton from Westmeath. Facebook
11. 50 Ways To Kill Your Mammy
Baz Ashmawy's Sky TV show saw him taking his 71-year-old mammy Nancy around the world to try a range of death defying tricks, from sky diving to crocodile wrestling.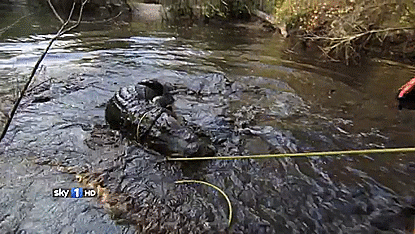 Thejournal Thejournal
It was Nancy's exclamations of "ah Jesus, ah no Baz, ah Baz" and her bravery and distinct Irish mammyisms that made us fall in love with her.
12. This Buckfast spoof causing panic
It's no laughing matter.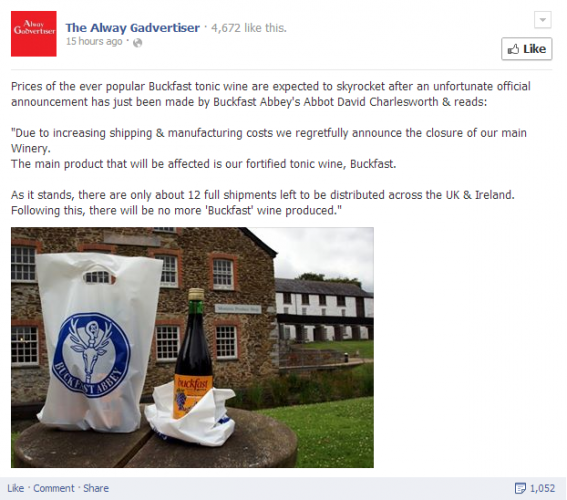 Facebook Facebook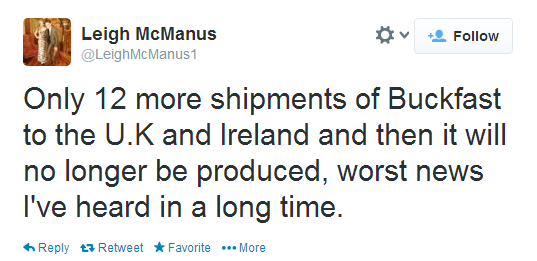 13. The cheapest mayonnaise in Cavan
14. The Flahavans tracksuit on the Late Late
Sherlock star Andrew Scott appeared on the Late Late Show back in January and it was revealed that he was the kid from the eighties Flahavans ad. Remember, the one with the tracksuits.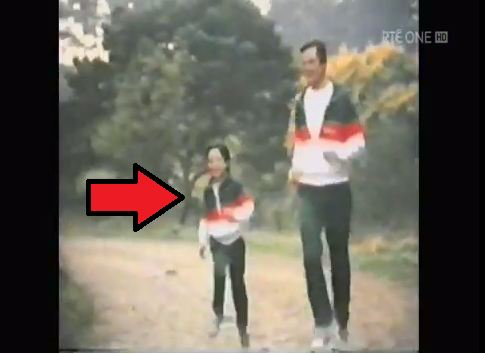 Well Mr Flahavan was in the audience, and had a special present for Scott.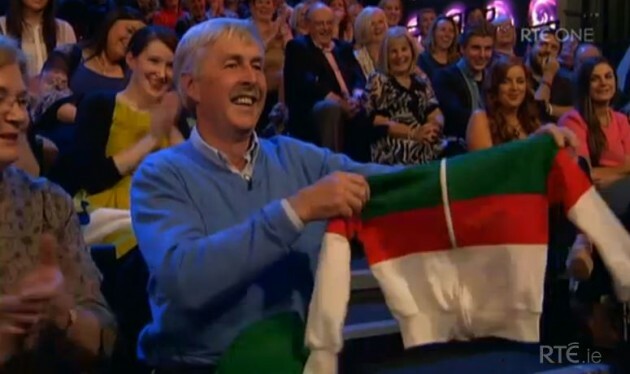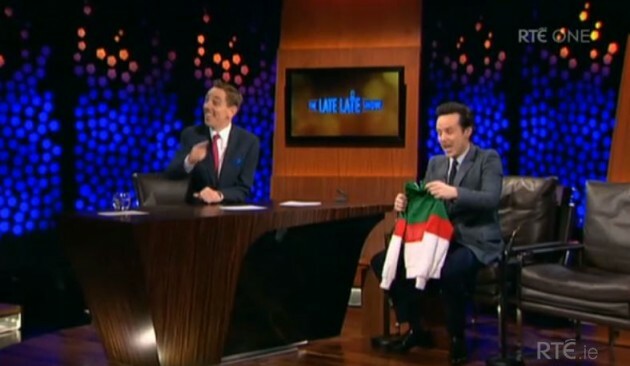 15. The woman knitting on the Late Late
Never fear, there was an explanation.
16. This exchange between the Garda Traffic Twitter account and Rubberbandits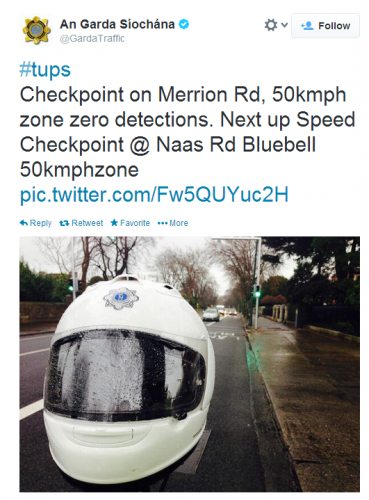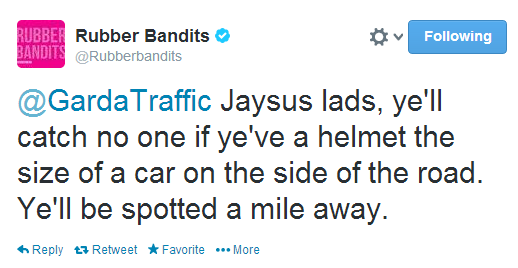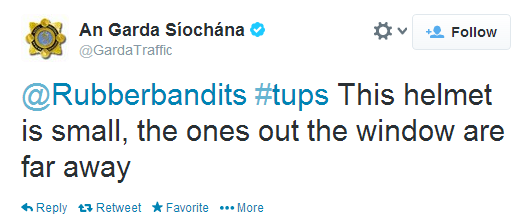 17. This debs photo in Cork
A DailyEdge.ie reader told us in August:
It started raining so we had to move the photo shoot indoors.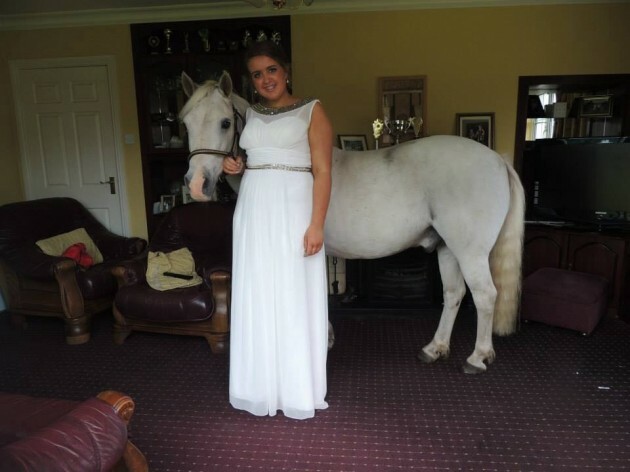 DailyEdge.ie DailyEdge.ie
Mind the good carpet!
18. This series of tweets from AA Roadwatch about a cat
"No Pat it was a cat"
19. The Irish mammy ice bucket challenge commentary
It's shifted in all directions Eamonn!
Maura O'Neill / YouTube
20. This Carlow Christmas dinner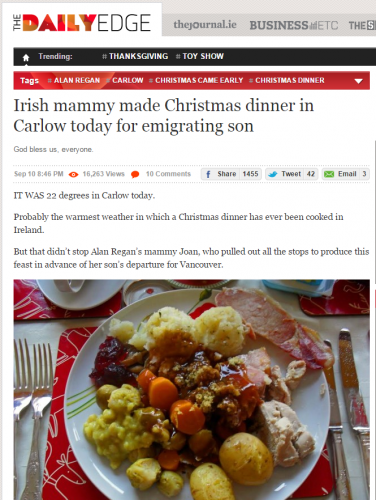 Full story here.
21. Brush Willis, Macauley Culkit
ham and carrots / YouTube
21. This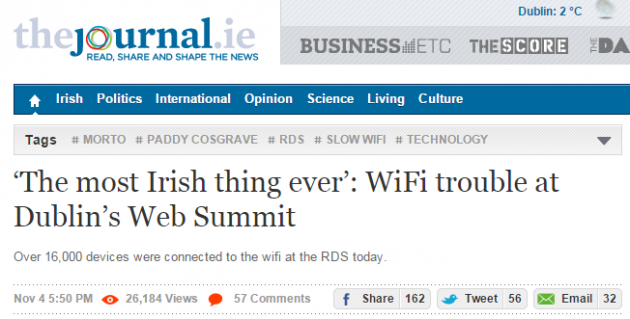 TheJournal.ie TheJournal.ie