Updated 11.15am
IMAGINE HAVING A card that allowed you to eat for free in Nando's for life.
Just imagine it.
Well, that's what superfan Christopher Poole was aiming for when he set off on a challenge to visit every single Nando's on the globe, after he spotted a competition in early 2013 run by the fast food chain.
They were offering a black loyalty card in exchange for a show of extreme love for their food.
However, there's one problem: the competition was run two years ago, and has long since ended.
That hasn't stopped Poole though.
Undeterred by the news he's pledged to continue his quest, and Nando's has said that that if he manages to visit all 900 branches they'll honour the original offer and give him the coveted black card.
Fair play.
Poole is focusing first on the UK restaurants, and is then planning to move on to Australia, where he'll eat Nando's for every meal, completing his chicken odyssey around the country in around 40 days, reports The Independent.
His most recent trip was to Nando's in Stroud Green in London yesterday, where he took his traditional photo featuring his trademark Nando's pose.
nandoschallenge nandoschallenge
His dedicated Instagram page is a testament to his commitment: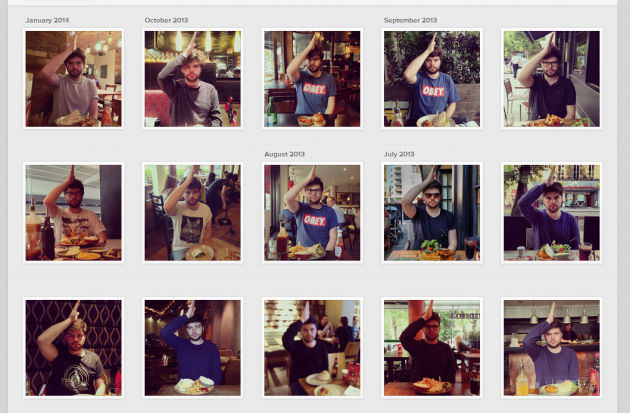 Admittedly, Poole's quest so far seems to have been fairly limited to London branches of Nando's, but he has said that he his determined to see the challenge through.
He told DailyEdge.ie that he's visited one of Nando's 12 Irish restaurants, but that it was "off challenge" and therefore doesn't count.
Godspeed Christopher. Godspeed.