WE BET YOU can name all of the traditional flavours of Tayto crisps.
Go on there. Try.
Did you manage it?  Of course you did, because they've been around for yonks and are part of the very fabric of our culture.
Well, brace yourself, because things are about to get shaken up. Things are about to get shaken up reeeal good. Today, Tayto have launched two brand new flavours: Tayto Bacon Melt, and Tayto Spare Rib.
DailyEdge.ie DailyEdge.ie
The new additions were decided upon after 500 secret tasters tried out different flavours and selected these two as the most delicious.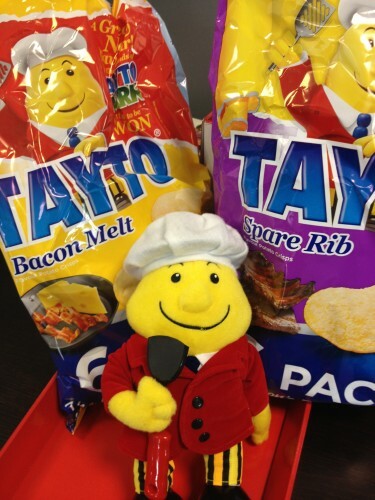 DailyEdge.ie Doesn't Mr. Tayto look delighted with the news! DailyEdge.ie
Initial taste experiments at DailyEdge.ie HQ indicate a preference for Tayto Spare Rib, but both flavours have been received positively.
You can find them in all major stockists for a limited time only.