EVERY WEEKDAY MORNING, DailyEdge.ie rounds up the best of the day's celebrity dirt from the top to the very bottom.
Last night on her Instagram story, Katy Perry called Niall Horan a stage 5 clinger, fueling rumours that the pair have been flirting a lot lately. 
After being on the X Factor panel that discovered One Direction, Katy Perry has known Niall Horan for seven years now. Just last week, Katy suggested that Niall was "always trying to get her phone number, but Niall insisted that he just wants to be friends.
On an Instagram story, Katy shared a video of herself and Niall captioned "Stage 5 clinger."
She videos herself jokingly accusing Niall of following her, to which he raises an eyebrow and says "Yeah, everywhere", before walking out of the shot. (Goss.ie)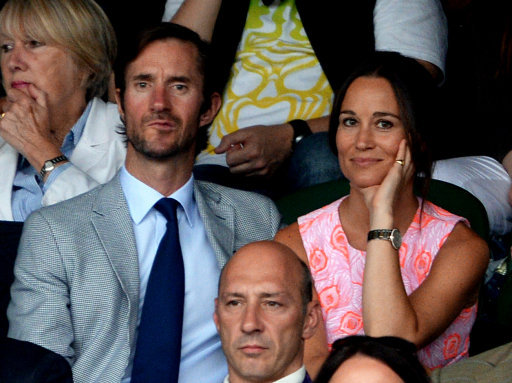 Anthony Devlin, PA Wire Anthony Devlin, PA Wire
Pippa Middleton has been strolling around Cork all weekend. 
The sister of Kate Middleton arrived in Cork on Friday night with her new husband James Matthews for the wedding of Pippa's college friend Camilla Campion-Awwad.
They stayed at Eccles Hotel in Glengarriff with the rest of the wedding guests, until the ceremony was held in a private residence.
Camilla Campion-Awwad, who went to Edinburgh University with Pippa Middleton was marrying Oliver Jenkinson. Pippa wore an emerald dress to the ceremony, which Evoke.ie sourced from The Palace London, for anyone interested in picking up the same dress.
According to hotel manager Aileen Hanley, Pippa and the rest of the guests arrived back to the hotel to enjoy a platter of crisp sandwiches and cups of tea. (Evoke.ie)
Beyoncé's back on Twitter with her first tweet in over a year… and it wasn't about the twins. 
It's still for a pretty good cause though. Beyoncé's last tweet was in April 2016, when she shared the link to her visual album Lemonade on her Twitter account. This time around, she's raising awareness for a charity for mothers in Burundi, a country in East Africa.
Her tweets link to a page on her website explaining her partnership with UNICEF, to bring clean water to women and children in Burundi by raising money for water supply systems, wells, springs and boreholes. They're also selling these t-shirts to fundraise:
Beyonce.com Beyonce.com
Fair play to her launching this initiative within days of giving birth. (Teen Vogue)
And the rest of the day's celebrity dirt…
DailyEdge is on Snapchat! Tap the button below to add!