YESTERDAY SAW BARACK Obama inaugurated for a second term as President of the USA.
We laughed, we cried, we hurled. More importantly perhaps, we tweeted. Here are the moments that got everyone talking:
1. Bill Clinton photobombing Kelly Clarkson
We showed you this earlier. But we like it so much, we're showing it to you again.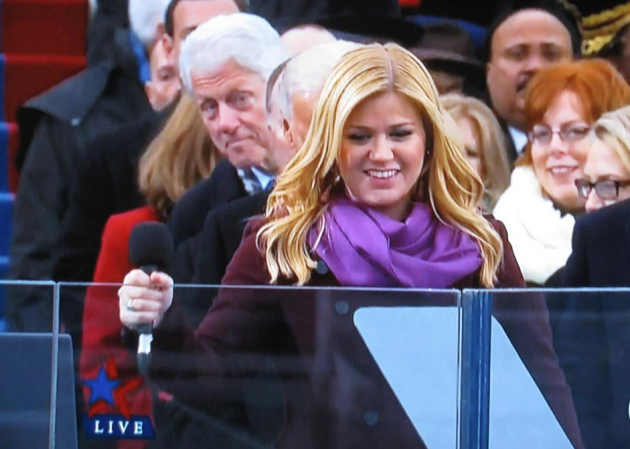 2. Sasha Obama yawning
It was kinda boring in parts, wasn't it?
For animated GIF, see here.
3. Katy Perry's Tiny Aretha Hat
Remember that hat Aretha Franklin wore at the 2009 inauguration?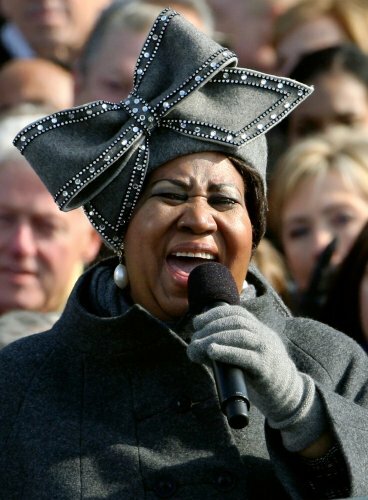 (Ron Edmonds/AP/Press Association Images)
Yes, that hat.
Well, Katy Perry brought her own this year. In a tiny version:
4. Malia photobombing the President of the USA
AKA, her dad smooching her mum while her little sister tried to take a photo:
Also, check out Barack's smooch face. Here's the wide-angle view:
(Gerald Herbert/AP/Press Association Images)
5. BEYONCÉ!
Everyone loved Beyoncé. Beyoncé loved everyone.
YouTube/MrCRAT89
See especially: the bit where she took her earpiece out and just WENT IT ALONE:
YouTube/MrCRAT89
6. This guy behind Beyoncé
That right there is New York Senator Charles "Chuck" Schumer.
7. Obama ageing… fast
Not strictly inauguration-related, but this video from presidial.org tracks the effect of a single presidential term on one man's wrinkles and hairline:
Vimeo/Jeremy Tubbs
8. Joe Biden's face looking at Beyoncé
Many wondered: "What was Joe Biden thinking at that moment?"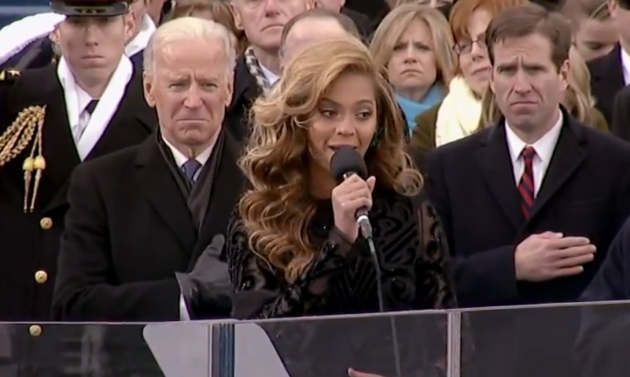 YouTube/whitehouse
We think Buzzfeed's Ryan Broderick has probably nailed it:
For excellent animated GIF, see here.
9. Michelle Obama burning John Boehner
That there on the right is the Republican Congressional leader, John Boehner, who's been going toe-to-toe with Obama and other Democrats over the so-called "fiscal cliff".
He got the eye-rolling of a lifetime: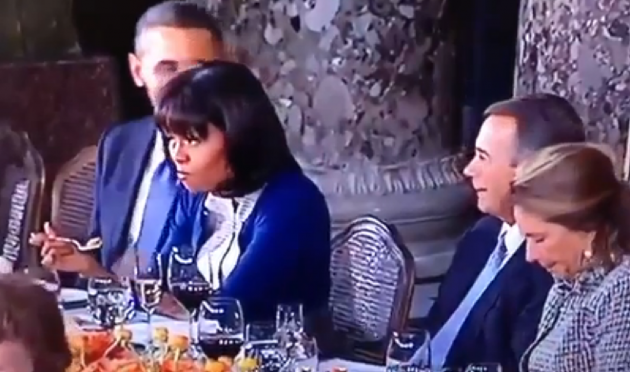 YouTube/thesbge
10. Obama's pensive last look at the crowd
As he walked back into the Capitol, Obama turned back for a last gawk. He could be seen saying:
I want to take a look one more time. I'm not going to see this again.
YouTube/Sarcasmo48