LAST WEEKEND, THE popular sci-fi/fantasy convention Dragon Con attracted thousands of people to the US city of Atlanta.
Among them was this woman, who impressed everyone with an amazing Olenna Tyrell costume:
You've got Lady Olenna's trademark wimple, yes, but also some Deal With It sunglasses and a sign bearing her now-iconic line from Game of Thrones season 7: "It was me."
The costume went viral over the weekend, and it has emerged that the cosplayer in question is 85-year-old grandmother Beverly from Georgia.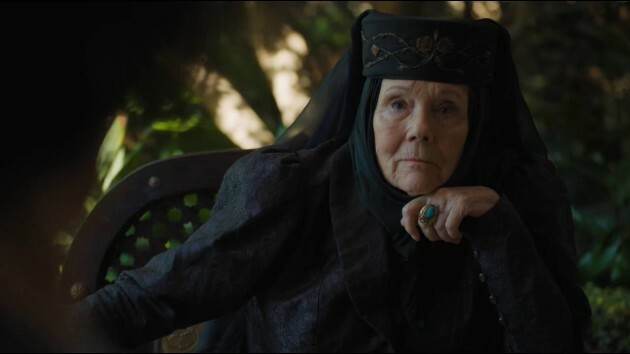 Wikia Wikia
https://www.facebook.com/hormozi/posts/10155685018389712
Her granddaughter, who wishes to remain anonymous, told Buzzfeed that they've been attending conventions as a family for several years now.
She says that she and her mother would stay in Beverly's while attending Dragon Con, so she was used to hearing all about it:
Four years ago, my brother joined us and we all decided to make and do actual cosplays, and my grandmother said she wanted to join in. We were already doing Game of Thrones themed outfits, so Olenna Tyrell was the perfect choice for her.
Game of Thrones Granny / YouTube
So she's been doing it ever since. Unfortunately, due to poor health, Beverly will probably not do another con – but she's had a great time so far:
She absolutely loves the attention and interacting with people who stop her in the halls. After the completely unanticipated outpouring of support this year and just how many people have been adoring her, we'll just have to see what wins out. But if this year was her last at the con, what a way to go!
Sob. You're a queen, Beverly.
DailyEdge is on Snapchat! Tap the button below to add!