IN WHAT IS widely considered to be the best moment of the night, host Ellen DeGeneres ordered pizza for all the guests at the Oscars last Sunday.
The star of the show was of course the pizza delivery man, who brought so much joy to the celebrities doubtlessly bored stiff and starving at that point in the proceedings.
Here he is, making sure Harrison Ford got a slice of cheesy goodness: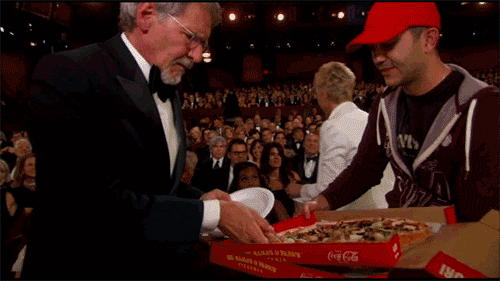 Thejournal Thejournal
And look at how happy he made Brad Pitt! Brad really loved that pizza.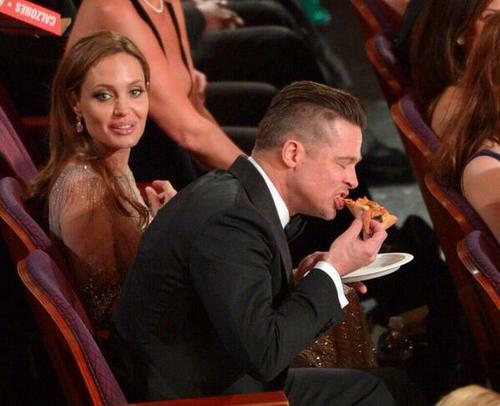 Tumblr Tumblr
Ellen's a good sort, so she went around the Dolby Theatre collecting money from the A-listers to ensure the pizza guy got a tip worthy of his valiant efforts.
Yesterday, she brought Edgar Martirosyan from Big Mama's and Papa's Pizzeria on her show and finally handed over his dosh (still safely contained in Pharrell's giant hat).
How much did Edgar end up pocketing for his delivery on Sunday night? A cool $1000.
TheEllenShow
Edgar was most excited about meeting Julia Roberts, whose films he grew up watching in Moscow.
She was like my woman, in my dreams. I was always watching her movies back in Moscow, Pretty Woman, so it was crazy to deliver for her.
What a champ.