Updated 12.30pm
BOOKMAKER PADDY POWER has released a statement addressing controversial images attributed to the company.
The images, which appeared online over the past couple of days, appeared to show a section of Amazonian rainforest cut out in support of the English World Cup football team.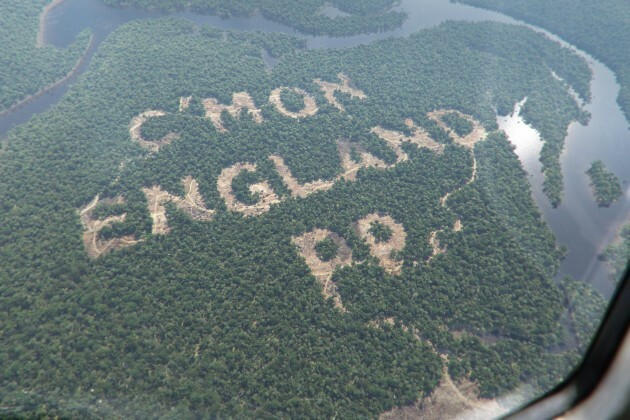 Imgur Imgur
Now the company has revealed that the entire stunt was an effort to raise awareness of the plight of the rainforests, and that the images were manipulated.
The statement reads:
Not a single tree was harmed in the Amazon. Paddy Power admits it was a bit out of left field to raise awareness of deforestation by pretending to chop down the Amazon, but we've been twiddling our thumbs since the Premier League ended and had a bit of time on our hands before the World Cup kicked off in Brazil.
Greenpeace told us that in the Amazon an area the size of 122 football pitches is chopped down every 90 minutes, which is shocking. Paddy Power's #Shavetherainforest stunt helps to haul this issue into the public light, with our own little mischievous twist.
Many people thought Paddy had chopped down a load of trees. We can't trust Paddy to put his pants on in the morning or eat a Sunday roast without getting gravy on his best shirt, God knows what he'd be like operating heavy machinery.
Here's how they did it:
It wasn't Photoshop, it was a program called MODO, which was used to create a 3-D model of a section of rainforest 85km away from Manaus, which is the capital of the state of Amazonas in northern Brazil.
Each tree was created individually (1.5 million in total) and Paddy Power says that:
There was no helicopter. In fact, we didn't even set foot in Brazil.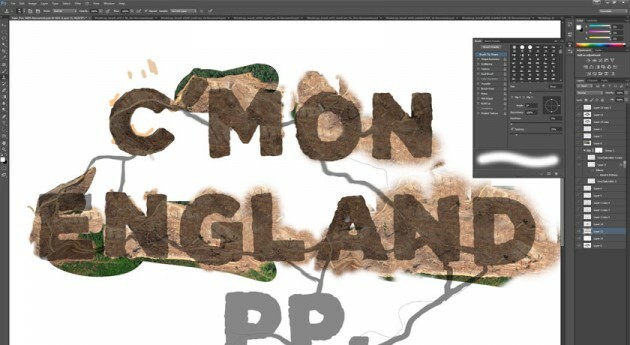 Paddypower Paddypower
A spokesperson for the company has said:
We knew we'd drop off a fair few Christmas card lists yesterday, but we couldn't resist a bit of fake twitter mischief to highlight an important issue to football fans as our World Cup warm-up.  At least it gave people something to get animated about during last night's England-Honduras bore fest.
So there you have it.
Please note that a number of the comments below were written before the statement was issued and before the story was updated