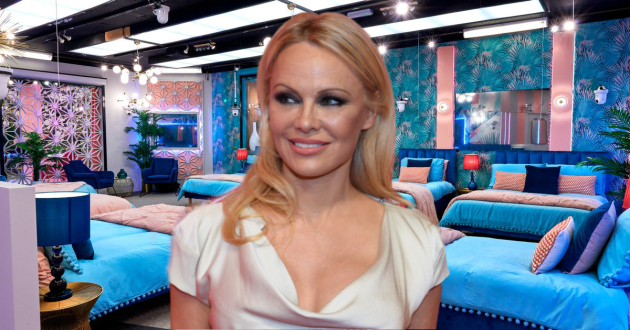 PA Images / Channel 5 PA Images / Channel 5 / Channel 5
FOR AS LONG as reality TV has existed, there has been a cohort of individuals who have scoffed at the entire concept. Not out of any particular concern for the participants or what they're putting themselves through, but out of annoyance at the perceived vapidity of shows like Big Brother, Love Island and Geordie Shore. 
Over the last two decades, the landscape of reality TV has changed drastically (which has a lot to do with the internet) and the internet itself almost serves as a platform for a kind of DIY reality TV, with Youtubers and Instagram personalities sharing every detail of their lives on their preferred platform. The levels of fame that participants in the earlier seasons of Big Brother achieved are now attainable for people documenting their lives from the comfort of their own home, many of which may never even step foot in front of a TV camera. 
Perhaps in an effort to boost the show's overall ratings by attracting their loyal preexisting audiences (who are curious to see how they fare on television), these people are being selected by production companies for reality TV shows, more and more frequently. This is something that regular audiences bemoan. Everyone would rather see a quirky nobody than a reasonably well-established Instagram personality in a reality show.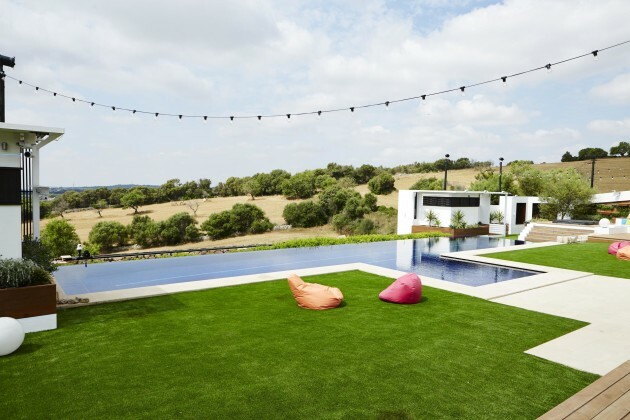 ITV ITV
There's one common trait that all of these Instagram stars share, which is something that people in earlier reality TV shows may not have necessarily shared, and that's the fact that they're ridiculously fit and conventionally good-looking (which is obviously how they made a name for themselves on Instagram – it's a platform for sharing photographs of yourself, not necessarily for showing off your personality). After last year's season of Love Island, this raised plenty of concerns about how it was affecting the self-esteem and body image of viewers at home. This is one very obvious reason why things need to change in the world of reality TV, and why the companies behind these shows seriously need to start reworking the shows to limit the amount of damage they could be potentially causing viewers. 
Then, of course, there's another very obvious reason why things need to change.
In a series of tweets, regular participant in reality TV shows Pamela Anderson, said that her experiences on the likes of Big Brother, Dancing on Ice and Dancing With The Stars weren't particularly fulfilling. In fact, she claims they were rather damaging. The tweets were posted in response to American political events, rather than what's been going on in the UK over the last couple of months, but in a Twitter thread the 51-year-old wrote:
Did I enjoy being on a reality show? Please. No more reality shows or reality stars. Even France is polluted with them. It's an epidemic of ugliness, superficial competitions, desperate and exploitative for the artist. You are usually bullied into doing TV like this by agents fighting over commissions – you're left without any great amount of joy or money – you usually feel used, dirty and with no feeling of accomplishment. Unless of course – you attempt to find any meaning or redemption by donating it all to charity – It's how I forgave myself.
It's interesting – although unsurprising – to hear this from somebody who was actually on a reality show, rather than the usual suspects (aul fella's sitting at home giving out about how stupid reality TV is, who are probably happy enough to tune into another channel to watch a competition to see which horse can run the fastest, which in the grand scheme of things might be just as inconsequential and vapid as Love Island).
It's good that Pamela Anderson has finally realised that this whole reality TV thing isn't for her, and hopefully this will continue to inform her future decisions, but Pamela Anderson has been in the limelight since 1990 and has plenty of time to adjust (never mind the financial resources to do so). Many of the people on reality TV today weren't even born when the last episode of Baywatch aired in 1997 (like Wes Nelson, who was only born in 1998). 
These people don't have other skills to fall back on once the nightclub appearances and meet and greets run dry, and it only takes a look at Nikita from Tallafornia's Humans of Dublin photo to see how detrimental being recognised from reality TV can be for your career prospects. 
Everyone was aware that it was most likely pretty harmful to immerse yourself in this kind of lifestyle (where you're as well-known as a celebrity, but don't necessarily have the income of a celebrity to keep you going or allow you some privacy – then you've got the fact that these people now exit their respective shows to millions of brand new followers on social media who they have to entertain and keep interested). We received a very big wake up call after the death of Sophie Gradon, a former Love Island contestant, by suicide in July 2018. Not even a year later, Mike Thalassitis, also died by suicide on the 15th of March, 2019.
Needless to say, viewers were very alarmed by the two deaths, and it prompted a bit of research into the impact that reality TV can have on individuals, and if there is a way to reduce the harm and damage that it can have on a person's mental health. You've probably spotted the headlines over the last couple of days, pointing out that at least 38 participants in shows like American Idol, Survivor, Hell's Kitchen and Love Island have taken their own lives in the years after appearing on reality TV.
A psychologist who worked with contestants from Big Brother called the figures "horrendous" and said, "I have seen people broken after reality TV." Another BB psychologist said, "After a few years at Big Brother, I left, because I didn't like the way it was going. I've seen production companies whose values I'm not happy with." 
Of course, it's definitely worth noting that there are more contributing factors to each person's situation than having appeared on television and there's no simplistic explanation for why they felt the need to end their own lives, but if these shows are to continue, real changes need to be made in order to minimise the harm that could potentially be caused to contestants.
People's mental health and welfare needs to be assessed before they're allowed on TV, as well as afterwards. Nobody should be discriminated against for suffering with a mental illness, but all employers have a duty of care to stand up and say, "Okay, this is not going to do anything for this individual's condition." Sarah Goodhart from Geordie Shore has spoken out about the fact that she had suffered with anxiety and depression long before she took part in Geordie Shore, but this didn't stop her from making it past casting.
She told Cosmopolitan that the show pushed her to "near insanity", leaving her feeling "exploited and traumatised" even to this day. In the same article, Cosmopolitan point out that Stephanie Davis was cast on Celebrity Big Brother months after being dropped from Hollyoaks due to being "unfit for work", although they didn't point out the fact that her participation drew an even larger audience of spectators in to watch how bleak her life was in the following years. 
It's not just production companies who are to blame here, as the viewing public don't always don't always have the best interests of who they just see as "randomers on the telly" at heart, and act negatively towards and/or harass participants of reality TV online and in real life. Then there's the very obvious role of the media and paparazzi who go out of their way to do the very same, by goading, provoking and deliberately misinterpreting the actions of people in their early twenties who may not always know better.
It's unlikely that Pamela Anderson's hopes of having reality TV scrapped altogether will be fulfilled any time soon, but in the meantime, all we can do is either stop watching these shows altogether, or seriously reconsider how we consume these shows and all of the wider media related to them.
If you need to talk, contact:
Samaritans 116 123 or email jo@samaritans.org
Aware 1800 804848 (depression, anxiety)
Pieta House 1800 247247 or email mary@pieta.ie – (suicide, self-harm)
Teen-Line Ireland 1800 833634 (for ages 13 to 19)
Childline 1800 666666 (for under 18s)
DailyEdge is on Instagram!