EVERY WEEKDAY MORNING, DailyEdge.ie rounds up the best of the day's celebrity dirt – from the top to the very bottom.
Paris Hilton is finished with Lindsay Lohan for good. Their rivalry goes back years (remember the 'firecrotch' incident?), but now thanks to the assault on Paris' brother which took place in the vicinity of Lindsay they are DONE. (Mirror)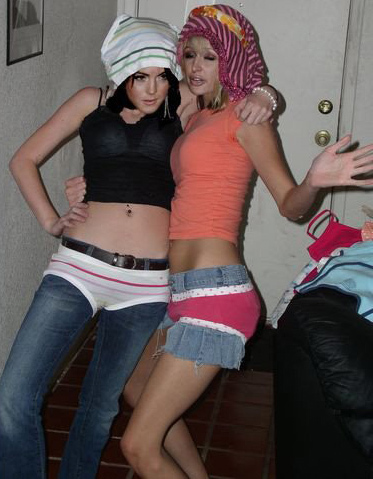 Fashion Police Paris and Lindsay in happier times. Fashion Police
When asked about Lindsay by paparazzi at LAX, Paris said that she was on her 'naughty list this year'.  She then responded with a firm 'NO', when asked if they would ever make up.
Sad times for Lindsay.  What a loss.
Miley Cyrus has a new dance move. Having exhausted the twerk in 2013, she seems determined to make hair wringing the hot new move for 2014. (TMZ)
You may remember we spotted this move first at the VMAs this year.
Apparently, that wasn't a one off, as she broke it out an extended version at a nightclub in Miami over the weekend.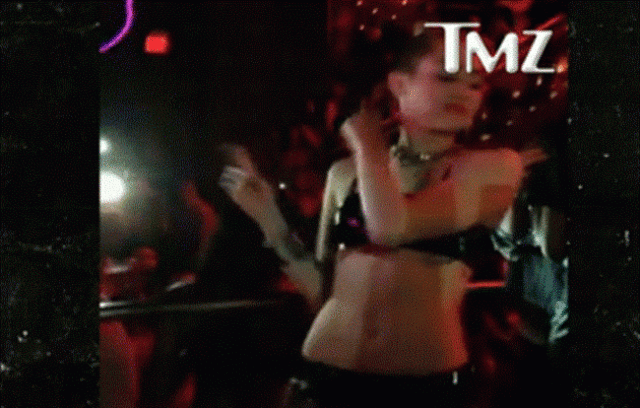 We're not sure if it's going to take off with quite the volition of the twerk, but it's good to change it up sometimes, eh?
North West has already received way better Christmas presents that you can even dream of. (Instagram)
Instagram Instagram
The spawn of Kim Kardashian and Kanye West has so far received gifts from Hermes, Charlotte Olympia, Stella McCartney and Giuseppe Zanotti… THAT WE KNOW OF.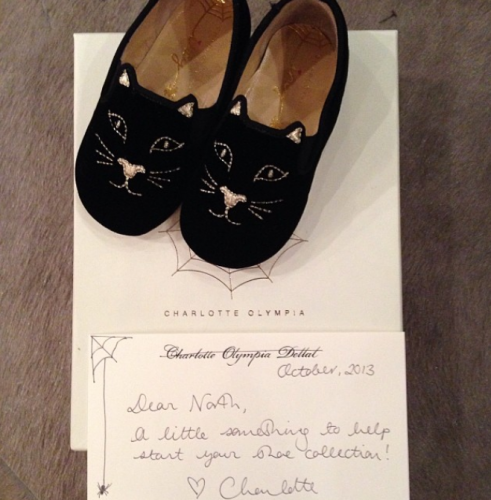 Instagram Instagram
Nothing like feelings of bitterness and jealousy directed at an infant to get the Christmas spirit flowing.
And the rest of the day's celebrity dirt…
Niall Horan is still stuck in the UK as far as we know. (Mirror)
Charlie Sheen is being a jerk to his ex-wife Denise Richards. (Daily Mail)
Jenelle from Teen Mom Instagrammed a photo of her pregnant and tattooed tummy. (Daily Mail)
Simon Cowell came face to face with a beautiful representation of his face on a beach in Barbados. (Daily Mail)
Jennifer Lawrence is the AP Entertainer of the Year. (Cinema Blend)