EVERY WEEKDAY MORNING, DailyEdge.ie rounds up the best of the day's celebrity dirt from the top to the very bottom.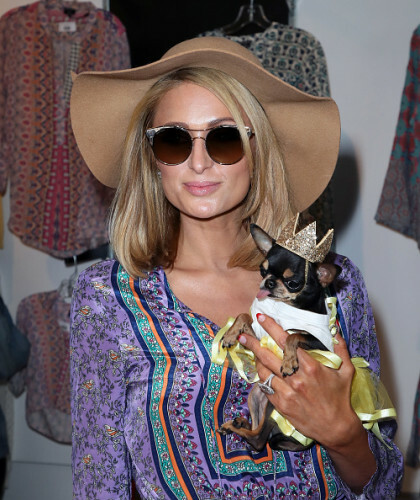 David Livingston David Livingston
Paris Hilton took to Twitter earlier this week to let fans know that she has 'amazing Karma'.

The heiress, worth an estimated $300 million, was out partying in Miami when she realised that her $2 million engagement ring was missing. Hilton said:
The ring was just so heavy and big that while I was dancing it literally flew off my finger.
Don't you hate when your diamonds are just so big and heavy that they fall off of you all the time? Luckily, the ring was returned to her very soon after the incident. She told her followers where the ring ended up in the end:
It flew off my finger into an ice bucket a couple of tables over. Thank God by some miracle my fiancé found it before someone else did and most likely would not have returned it. I am so lucky!
While she was on Twitter, she let everyone know that she still hasn't worked out a date for her wedding yet.
I am still trying to plan the date, it is very difficult with my hectic business schedule since I am always traveling and working, but definitely some time this year. I want it to be the most special day of my life, like a fairytale in a Disney movie.
We have no doubt that she has the budget to achieve that at extremely short notice. (Twitter)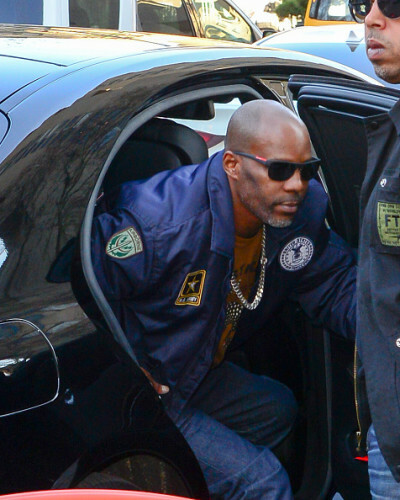 Raymond Hall Raymond Hall
DMX has been sentenced to a year in prison for tax fraud. 
DMX, whose real name is Earl Simmons, pleaded guilty to 14 counts of what prosecutors referred to as "a multi-year scheme to conceal millions of dollars" from the United States Internal Revenue Service.
The 46-year-old rapper had amassed a tax bill of $1.7 million from "insisting to be paid in cash whenever possible and having royalty payments diverted to the accounts of financial surrogates".
DMX's defense attorney said:
He's of the opinion that he's guilty because he didn't properly supervise his own life. He gave the responsibility of paying his taxes to others but he knows it was his responsibility. He's owning up to it at this particular point.
According to Billboard, DMX asked the Federal Judge to play his song Slippin' in the courtroom during his trial. If the rapper had been charged on every count that he originally faced, he would have faced up to 40 years in prison.
DMX's lawyer argued that a long sentence would not provide the rapper with an opportunity to pay back his tax bill and provide for his 15 children. (Vulture)
Jonah Hill got a new tattoo that reads 'Hello, Beanie!', in honour of his little sister. 
So here's a fun fact… Remember Saoirse Ronan's best friend from Lady Bird? Well, she's Jonah Hill's younger sister.
The resemblance between the two of them is one of those things that you will never be able to un-see.
Anyway, as a sweet gesture Jonah went out and got a tattoo dedicated to his sister Beanie Feldstein earlier this week. Beanie stars in a leading role in Broadway's production of Hello, Dolly – hence the "Hello, Beanie".
When it comes to being sweet to his sister on Instagram, Jonah Hill is rarely shy. He's been supportive of her Broadway career and has become obsessed with theatre since Beanie landed her big role in Hello, Dolly. In previous posts, Jonah has referred to Beanie as his "hero and best friend".
How wholesome. (POPSUGAR)
And the rest of the day's dirt…
DailyEdge is on Instagram!