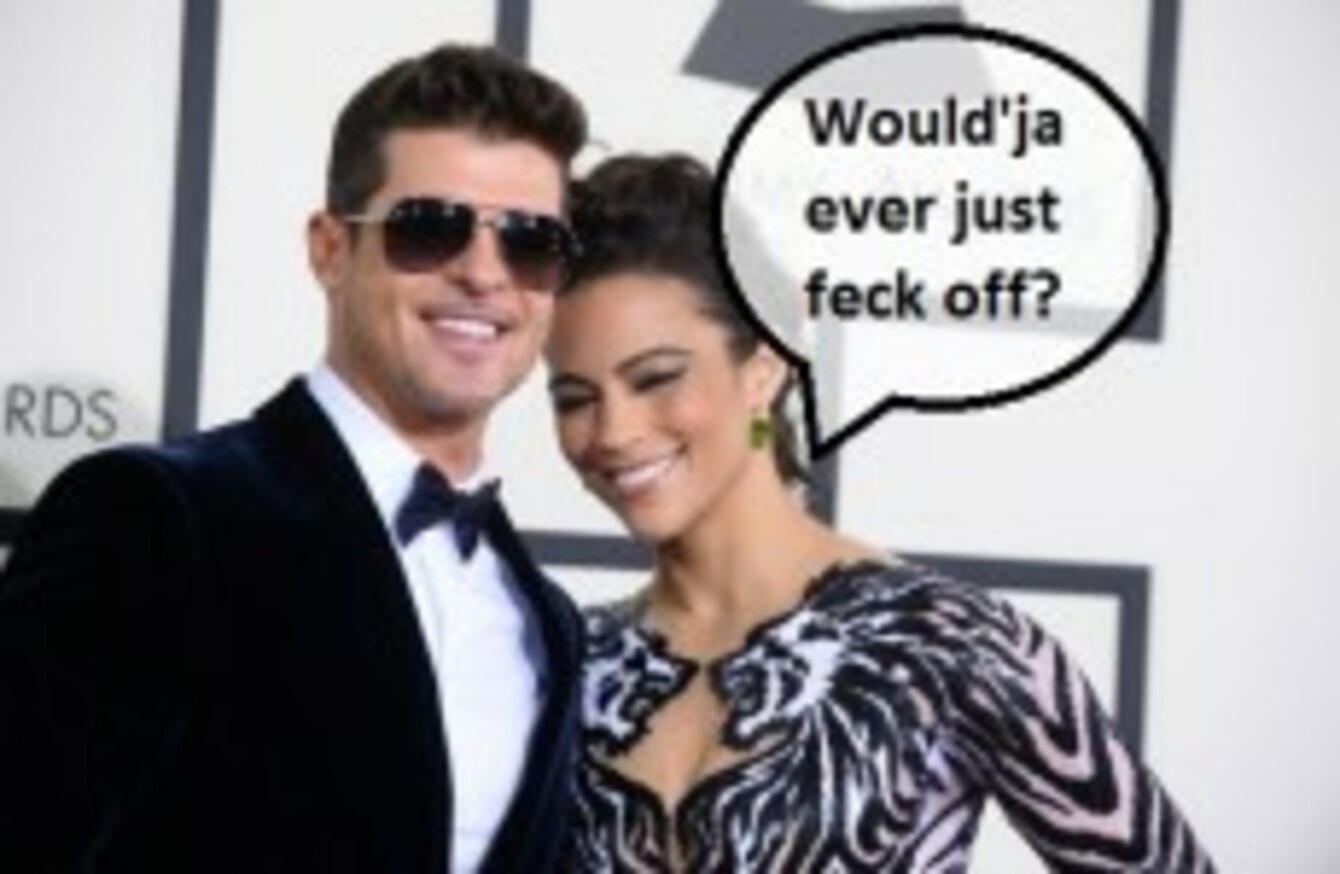 Image: AP/Press Association Images
Image: AP/Press Association Images
EVERY WEEKDAY MORNING, DailyEdge.ie rounds up the best of the day's celebrity dirt – from the top to the very bottom.
Robin Thicke's missus has finally given him the old heave-ho. Who could have seen that coming eh?
"We will always love each other and be best friends, however, we have mutually decided to separate at this time," the singer and the actress – who have been together since they were teenagers – said in a statement.
If our other half was constantly papped giving people the glad eye we'd probably get fairly thick with them too. (People)
Lea Michele stripped down to her smalls for Terry Richardson, again. Sure how else could she shed that squeaky Gleeky queen image?
Michele took to Instagram to share a few snaps from her racy shoot for V magazine.
Mammies and daddies were in absolute uproar when Lea and Terry collaborated for a GQ shoot a few years back, so we can only imagine what they'll make of this one. (Instagram)
It looks like Justin Bieber might end up in court after all. The Baby singer's lawyers spent most of the weekend trying to stop the cops releasing video footage of his infamous DUI arrest, and now TMZ says they aren't likely to strike a plea deal either.
Bieber's team probably feel pretty confident given the issues with his initial arrest – one officer basically admitted lying about smelling booze on his breath for starters – but that won't stop the prosecution taking Justin to court, apparently.
He's still hopeful that it'll all be ok by the time he turns 20 on Saturday though. (TMZ)
And the rest of the day's dirt…
Source: ReplayESP