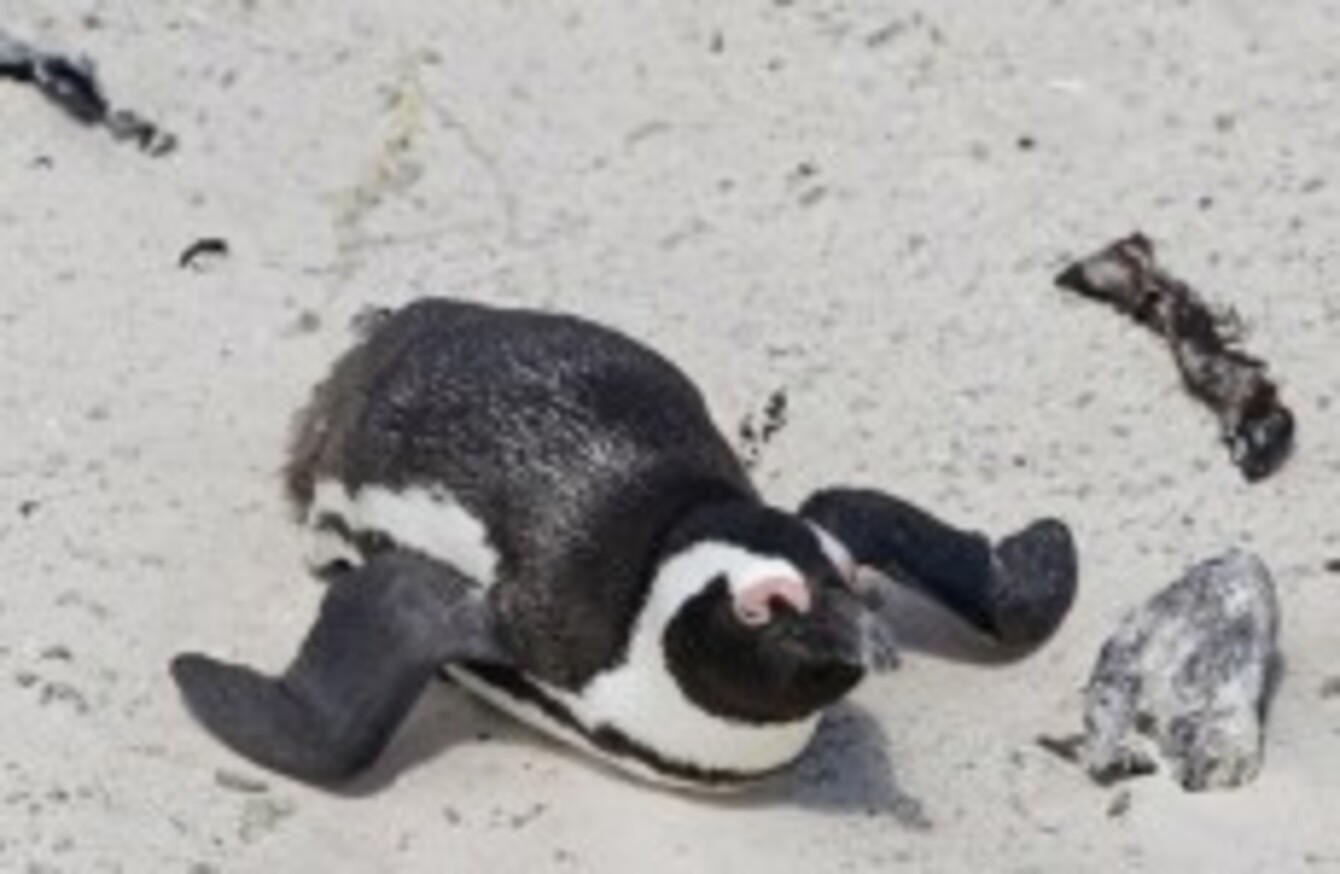 Image: Schalk van Zuydam via AP/Press Association Images
Image: Schalk van Zuydam via AP/Press Association Images
A SERIES OF penguin thefts from an island in South Australia has led to local activists calling on the authorities to intervene.
Granite Island, in Victor Harbour, lies about 80 km south of Adelaide. A small causeway links the mainland to the island, which used to be home to around 1,500 penguins as recently as a decade ago, Brisbane's Sunday Mail reports. According to Dorothy Longden, a coordinator at the Granite Island Penguin Centre, that number had dropped to 146 as of last August.
Just recently, six of the penguins were stolen, leading Longden and others to call for the causeway to be closed.
We've had six penguins stolen, it's dreadful. We have to be serious about the penguins we have left. If we close the causeway off we might stand a chance.
Not only are birds being removed from the island, but the habitat of the few birds that still remain is being destroyed by the constant incursion of thieves and vandals, according to Longden.
People climb over the six-foot high concrete fence and steal the penguins. Two that were stolen, someone actually destroyed their burrows to find them and then took them.
Mrs Longden said that security cameras had been ineffective as vandals had avoided identification by wearing hoods. The problem has gotten so bad, that she and other activists have a started a campaign to have the causeway closed at night. "We started a petition in January and have more than 1000 signatures," she said. "We want about 2000 altogether."