LAST NIGHT'S EPISODE of the Late Late Show featured a segment with two inspiring and brave young men who appear in a new two-part documentary called My Trans Life.
Nicky Manning and Luke O'Reilly Kane sat down with Ryan to talk about their experiences transitioning and their background. The first episode of My Trans Life aired on Thursday evening, and you can watch it on RTÉ Player if you missed it.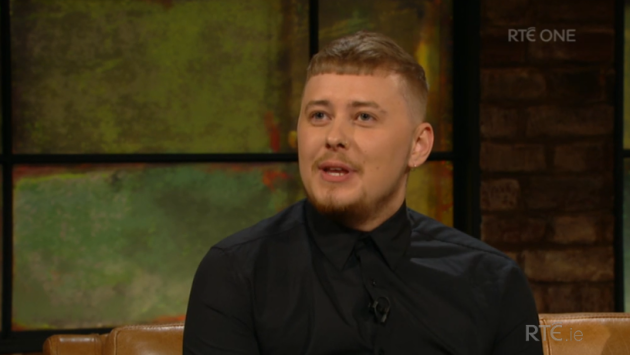 RTÉ RTÉ
First up, Ryan spoke to Nicky, who is 24 years old.
I'm from Inchicore. When I grew up, I was a bit of a tomboy, thinking that was natural and thinking "Aw yeah, I'll play with the boys and I'll be into the girls stuff eventually." As soon as I got older, that wasn't what that was. Growing up I just always wanted to be around the boys. I wanted to be one of them. I didn't be with them, if that makes sense.
Nicky found it pretty stressful going to a school for girls, and being expected to dress up in a very girly manner on his confirmation when he was in primary school.
Then, Ryan spoke to Luke.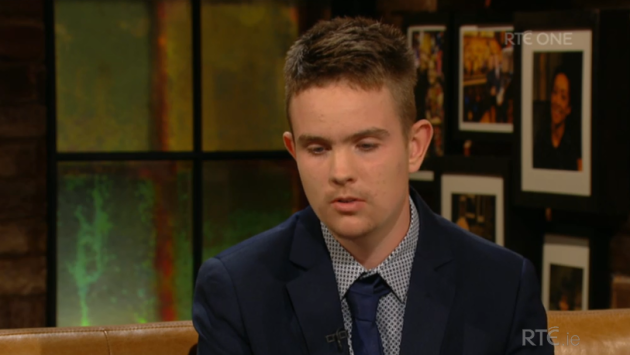 RTÉ RTÉ
Luke's parents traveled a lot when he was younger, and from a young age he was into nature and hiking.
I liked going out to the desert, or out to the mountains in Ireland. I was a really big animal lover. When I was a kid, I loved to be with the boys and I said "I wish I was a boy." I was kinda like, "I wish I could be a boy but obviously, I can't." I really wanted to say it and ask my parents "Why am I a girl? Why can't I be a boy?" Because I didn't have the language, and I didn't know anybody like me, it was hard.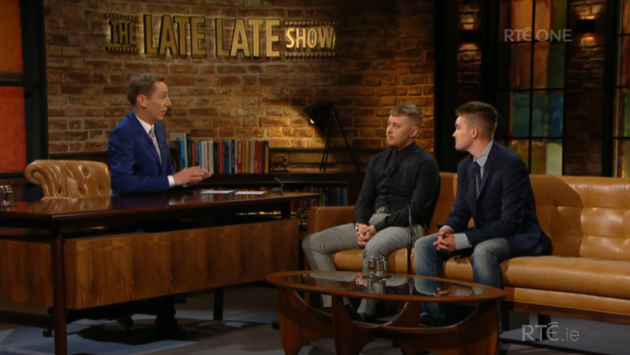 RTÉ RTÉ
Nicky shared how he was particularly uncomfortable in secondary school and during puberty.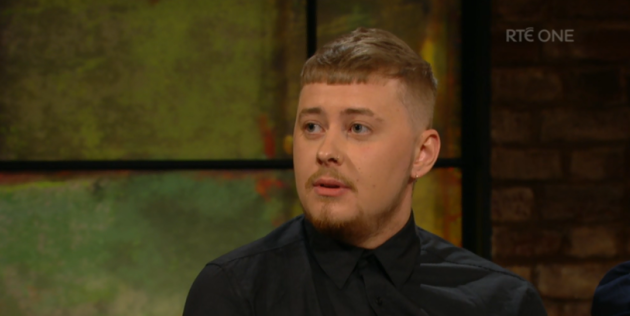 RTÉ RTÉ
It would have been the start of my teens – obviously going through puberty. That was hard for me, in the sense, in school it was really hard for me. My mam had to have meetings over the fact I was using my bottoms underneath my skirt. I was just never comfortable wearing that.
You know who you are. Everybody knows who they are. I knew if I didn't make the [decision to transition] for myself, that I wouldn't be here now.
Ryan asked what Nicky meant by this, and he said that he would not be alive if he had not been able to come out as transgender.
You do what you do for yourself. Y'know. At the end of the day, everybody only has one life. It's okay to care for people, but at the end of the day, when it comes down to it I think you need to do what you need to do for yourself to be happy.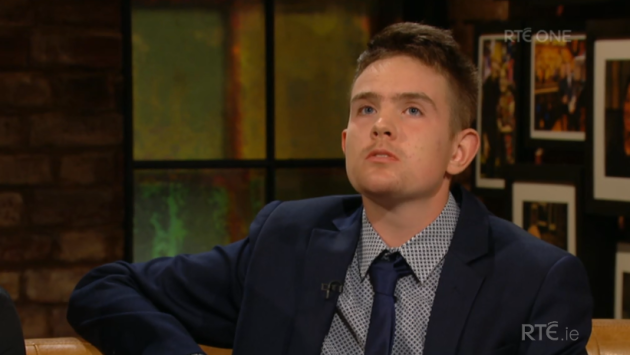 RTÉ RTÉ
Ryan then asked Luke when he decided "enough is enough."
Luke explained that it was quite different for him, and for two years he had been at his mother to cut his hair short.
That was a big step for her. It was kind of like, I was dressing all of the time in unisex clothes. The next part was "Oh, I wanna cut my hair short." So I did it. I came out as gay, but I wasn't comfortable with that label, because I thought if I was dating another girl, she would be attracted to other women and that would make me uncomfortable. About two months later, I came across transgender, I was like "Oh, this is actually a thing. I could be like that."
Luke also found puberty really difficult.
I started binding my chest down. I was putting on 7 or 8 bras every day to flatten it as much as I could. I felt embarrassed.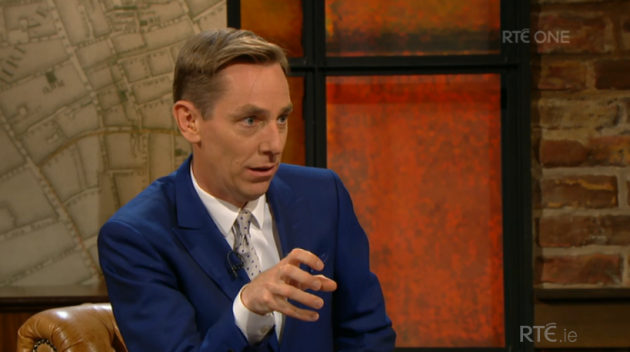 RTÉ RTÉ
Nicky spoke about how coming out affected his relationship with their parents.
Nicky told Ryan Tubridy:
My ma says she's lost a daughter, but she's gained a son. Obviously, that's great for me. I think in transition a lot of people forget about their parents because they're so angry and overwhelmed that they've been put into this body and they haven't had the chance to change it. They look at their parents and are like "Why am I here? In a gender that I'm not supposed to be?"
I went behind my family's back and I met a guy at the Garden of Remembrance and he told me he was transgender. I had come out as bisexual and lesbian beforehand, and my mam knew about that, when this bloke spoke to me and said "Yeah, I'm transgender." It was like a bulb just going off in my head. He told me more about it, I researched it myself behind my family's back. I went to the psychiatrist. I wanted to know myself before I put my family in pain.
The Late Late Show / YouTube
Nicky said that despite the fact he has trans friends like Luke, it's still a very lonely life.
Society don't understand it enough. They think it's attention seeking. The surgeries we go through, the hormone replacement we go through – all we're doing, we're only human. We bleed the same blood. We just want to be accepted, we just want to get on with our lives.
People on Twitter were tweeting about their admiration for these two young men.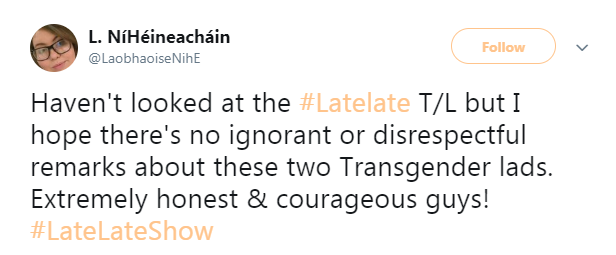 L. NíHéineacháin / Twitter L. NíHéineacháin / Twitter / Twitter
However, not all of the comments were positive.
There's no point in pretending that Ireland is a completely safe and accepting place for transgender and non-binary people. We may have the Gender Recognition Act, but that does not always protect transgender people from everyday discrimination and harassment.
A number of people were posting some pretty ignorant and hateful tweets. Sharing them here would not be of benefit to anyone. But many Irish people were quick to condemn these comments, and point out that Luke and Nicky are just regular guys, trying to do what's best for themselves.
There's no doubt that Luke and Nicky's appearance on The Late Late Show made a big difference to someone out there who's struggling with their own identity.
DailyEdge is on Instagram!