GOT A FEW bob to spare?
The people behind this frankly preposterous startup idea want you to give it to them.
It's the creepy (and literally incredible) Pick Up Girls Smartwatch.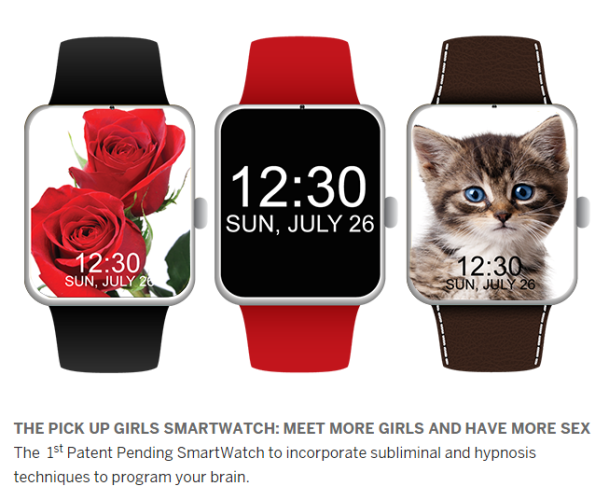 The funding campaign for the Pick Up Girls Smartwatch is hosted on the crowdfunding site IndieGoGo, but we're still fairly convinced it's an elaborate prank.
The watch claims to hypnotize the wearer subliminally to make them more confident, more comfortable speaking to girls, and better at flirting.
WHAT?!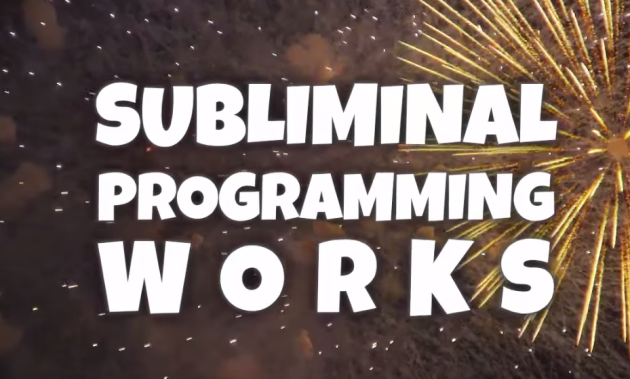 WHAT??!!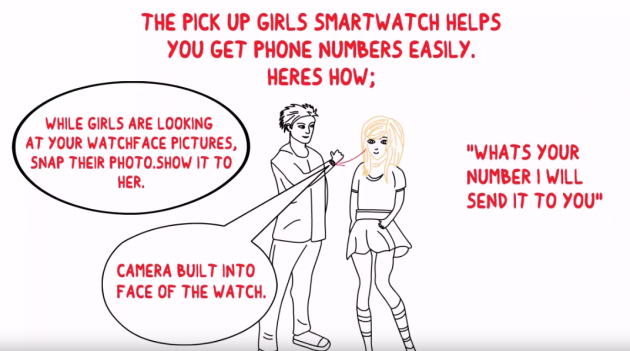 WHAT??!!??
Do you want to see my kitten?
The watch features a 'beautiful roses' watchface "so you can show your watch to a girl and say:  "I got these flowers for you".  Every girl likes to get flowers."
We also have a watchface of a cute kitten so you can say: "Do you want to see my kitten?"
Do you want to see my face, laughing?
The funding campaign has managed to raise none of its $10,000 goal in eight days. Zero dollars. There are 23 days left to go though.
This is an elaborate prank, right?
They've made a six minute video and set up the funding page and a Twitter account, but it's a prank, right?